Friday, October 06, 2017 - Wank Party #88, Part2 RAW

Wank Party #88, Part2 RAW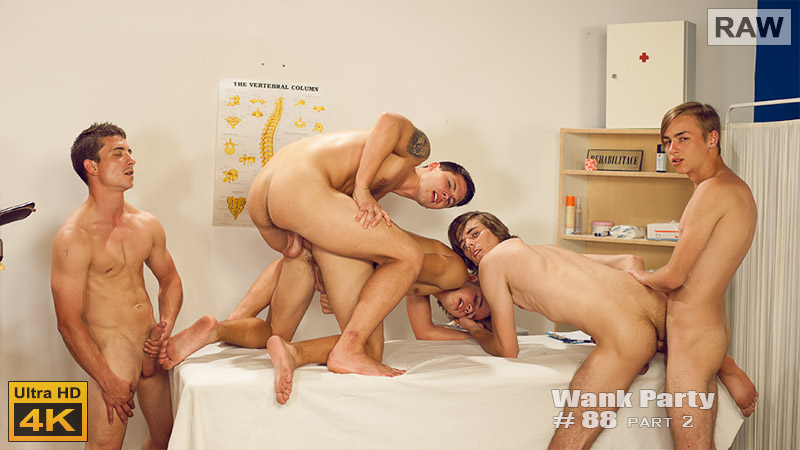 In Wank Party #88 we have Adam Egner, Kamil Banek, Karel Omanek, Tomas Berger and Miro Dalek, 5 very hot str8 guys enjoying some great sex.. Part two starts with Kamil fingering Karel as Adam does likewise to Tomas. Kamil is so hot that he says he needs to fuck Karel and climbs up behind him to slide his cock deep into the waiting ass. Meanwhile Tomas presents his ass for Adam to fuck too. Kamil soon makes way for Mirel to fuck Karel too. His big fat cock slides deep into the moaning Karel's hot ass. He fucks him deep before making way for Kamil to fuck some more. Tomas takes Adam's dick deep in his hole as Kamil and Miro continue to change places and take turns in Karel's hole. Karel takes the cocks so well, moaning as each thrust works his eager hole. Tomas wanks himself as Adam continues to fuck him too. Miro's balls swing as he pounds Karel's hole as deep as he can. Karel wanks himself as he feels Miro and Kamil taking turns to fuck him hard. Kamil pounds the hot ass hard and fast and then gives way to Miro for him to do the same. Then Karel tuns over, onto his back for Miro to fuck him some more. He wanks himself as he takes the big dick deep into his ass. As he wanks Karel soon shoots his creamy cum as he gets fucked, with the others standing around him and wanking. Kamil's wanking speeds up and he pulls out and dumps his cum too, shooting it onto Karel's thigh. His place is takes by Tomas who fucks Karel deep, until he is ready to cum. Pulling out he shoots a nice load too. Then Kamil takes his turn again, his dick working in and out of Karel's ass until he shoots his big creamy load up onto Karel's belly. Adam is the last to cum, and he too fucks Karel's hole until his cock is ready to deliver a nice big load. He pulls out of that ass and let's his cum shoot onto Karel. He milks every last drop from his cock as the guys kiss each other to end a great wank party.
... more about Wank Party #88, Part2 RAW further in this newsletter

Our Coming Soon Set Preview
Two of the hottest straight guys, Martin Gajda and Mirek Madl give us a great scene. They are on the bed and begin to kiss each other. Martin removes his tee shirt as they kiss. Mirek's hand runs over Martin's chest. Then Mirek removes his tee shirt too. He leans forward to kiss Martin's chest. He is soon suckng on Martin's stiff cock, his mouth closed tightly around the big head. He does a great job of sucking Martin's big dick. Then Mirek lays back as Martin returns the favour and sucks his rock hard dick. He wanks and sucks on Mirek's cock taking it deep into his mouth. Having enjoyed the cock Martin then rims Mirek's tight hole. He laps at the hole and fingers it as Mirek hold his legs in the air and wanks himself. Then Martin sucks that cock some more as his finger fucks in and out of Mirek's tight ass hole. Then Martin sits and leans back so that Mirek can take a ride on his big, fat, cock. Mirek's ass slides up and down on the throbbing cock, taking it all the way in his ass. Martin fucks his cock up into the ass, pounding it hard as Mirek's own cock stays rock hard. Mirek is then laid on his back, with his legs in the air for Martin to fuck him some more. He wanks himself as Martin's rock works in and out of his hot ass. Martin's fucking gets faster and harder as Mirek speeds up with his wanking. The hot cum shoots out of Mirek's cock squirting all over his body. He milks every last drop out of his dick as Martin continues his fucking. Then Mirek turns onto his knees for Martin to fuck him from behind. Martin really delivers a hard fuck into that ass until he is ready to cum too. Then he pulls out and shoots his cum over Mirek's hole.

OPEN SET WINDOW

Trailer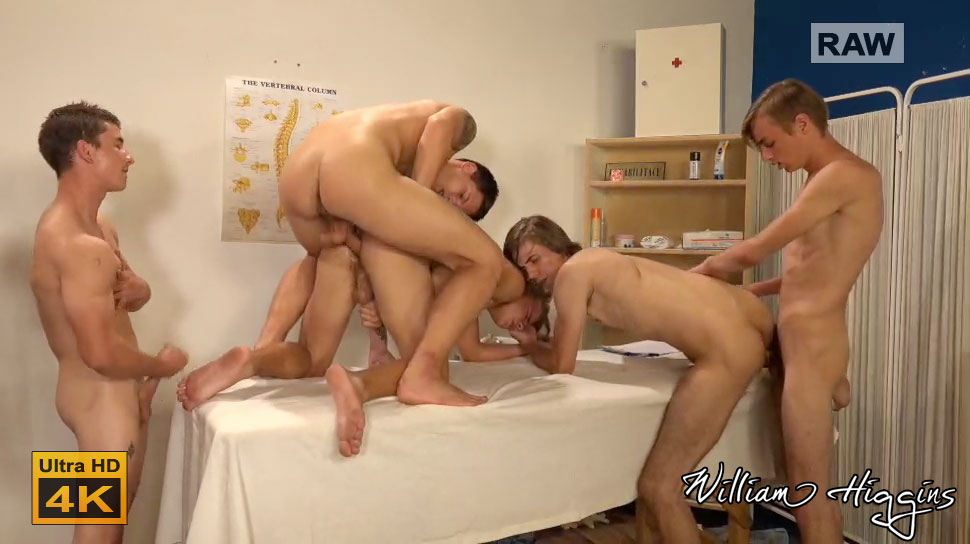 Vlog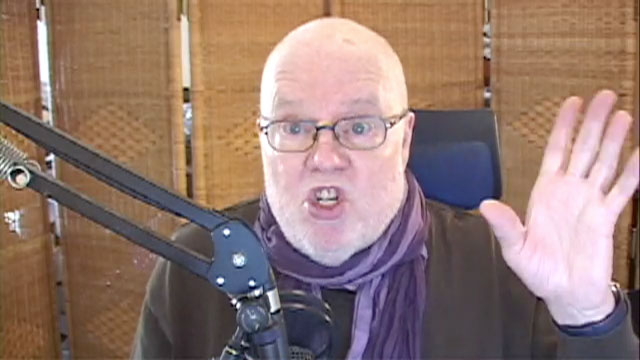 You can watch my Vlog for this Newsletter by clicking above or by going over to the Blog :
http://www.wheuro.com/?p=18123
One of our viewers sent me a link to a TYT video today. They commented about a survey about the porn viewing preferences of women. Here are the surprising results (which given the background groans, none if any of the men in the studio liked): #1 Lesbian, #2 Gay (male) and # 3 Teen.
As much as I loved this video, beside it was a link to a story about how the Mormons combat masturbation and gay porn:
Essentially, it says if your roommate knows you're watching porn, he should rat you out.
There are lots of young Mormon missionaries who work Prague. They regularly accost me on the streets. In the past, I've just tried to run away as fast as possible. Unfortunately, this hasn't happened in the last few years. Next time, I'm ready, "oh yes, I'm very interested in the Mormon religion. I LOVE all the Internet porn where the Bishops fuck the younger members in order to initiate them into the cult, I mean religion. Tell me where I can get some of this, and I'm all in!"
We have a stellar Newsletter today. Gosh, Mr. Miro introduces us to yet another fantastic str8 hunk, Milan Polnicek. Where does he find them all?
Wank Party #88 has a great cast of very hot str8 guys, Kamil Banek, Karel Omanak, Tomas Berger, Adam Egner and Miro Dalek. Today we have part two, and it is very good indeed. We also have a very handsome str8 guy in Milan Polnicek, with his erotic video. Then we see Petr Plodner and Jakub Smolik in a very good backstage video.
For our castings today we have Peter Uman and Ivan Halek. Both guys look very good but I choose Ivan Halek as my pick for today.
REMEMBER YOUR CAN ALWAYS CHECK THE OLD WH WEBSITE AT:
NEW SETS AT STR8HELL.COM

Members of str8hell.com get full access to the site and to the full archive of more than 2500 sets on Czech Guys Next Door web site, at:
http://archive.czechguysnextdoor.com/
Non-members can access str8hell.com and browse the complete content, including free video previews and some free photos for each set. Non-members can also search the site, and are able to buy any sets they like, without taking out a full membership. Paying only for the sets you really want to see.
Sincerely
William Higgins

WHVideoShop.com Website Latest Updates


DOWNLOAD OUR VIDEOS IN FULL HD 1920x1080p FROM ALL 6 SITES!
Special Offer for William Higgins Newsletter Readers
William Higgins Newsletter readers are able to obtain a discount on the price of BURNDVD downloads by using the coupons that we will be publishing in each Members Newsletter. The coupon published in each newsletter will be valid for a period of 7 days.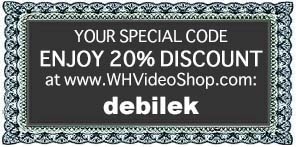 Copy today's coupon code here: debilek

Our Partners:

PLEASE PROCEED TO THE NEXT PAGE FOR THE LATEST WilliamHiggins.com UPDATES