Friday, October 20, 2017 - Street Hunting - Karel Polak RAW - GONZO

Street Hunting - Karel Polak RAW - GONZO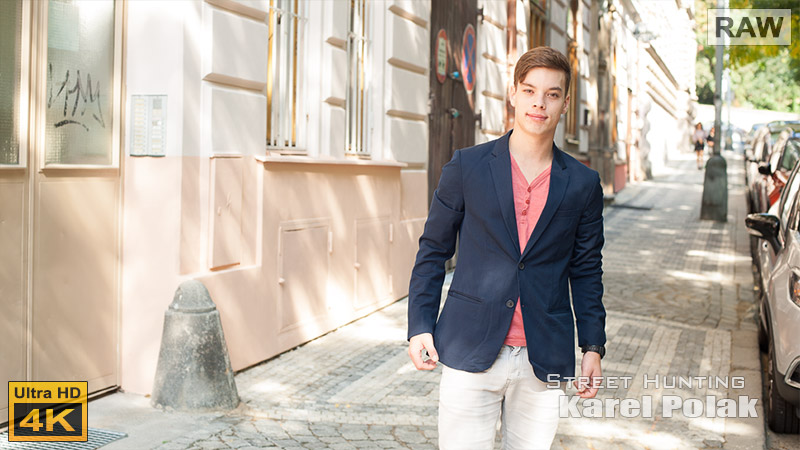 In a lovely Street Hunting scene we have str8 guy Tomas Berger out hunting for a likely candidate. He quickly finds sexy Karel Polak, another hot str8 guy and starts to chat to him. Tomas tries to persuade Karel to come to the studio and offers him some money. Karel insists that he has a good job and doesn't have time. But an increased offer seems to do the trick and soon Karel is in the studio, accepting the money. Then Tomas offers even more money for Karel to wank him and after further discussion he agrees. Tomas pulls his cock out, and with the promise of more work, and the money, Karel begins wanking the big cock. Tomas doesn't hold back and suggests that Karel suck him too. Karel declines that suggestion and continues to wank, but more money is on offer so he agrees. Leaning over he takes Tomas' cock into his mouth and starts to suck. Then he licks up and down the shaft and sucks it back into his mouth. His head bobs up and down as he sucks the rock hard cock. As he keeps sucking and wanking on that cock further suggestions are made. Tomas wants to fuck Karel but is refused. he does however get Karel to show off his sexy ass. Karel gets naked and lays, face down on the sofa to show his sexy ass. Tomas reaches over and feels the ass, pulling the cheeks to show the hole. Karel moves onto his knees so that hole is shown better. Then he lays on his back with his legs in the air and the hole is really displayed. Tomas rubs his cock over the hole and slips the head insdie. Karel tells him to be gentle, and the cock begins to fuck into his hot hole. He wanks his own cock as Tomas fucks his tight ass. Then, as Karel's fucking gets harder and goes deeper Karel shoots his cum all over the place. Tomas continues to fuck the sexy ass and the Karel turns onto his knees again for more of the dick in his hole. Tomas fucks hard and fast, stretching the hole, until he is ready to cum too. Then he pulls out and dumps his hot cum over Karel's ass.
... more about Street Hunting - Karel Polak RAW - GONZO further in this newsletter

Our Coming Soon Set Preview
Handsome straight guy Alan Pekny gets his cherry busted today, by the equally handsome str8 and big-dicked Alan Carly. They sit on the bed and chat with Alan C asking lots of questions and leading the conversation on to the subject of guy-guy sex. Alan P his happy to show off his hot chest. Alan C's shorts are bulging, as he seems to be hard. So he is clearly horny for some sex. He persuades Alan P have a massage and quickly gets to work running his hands all over that sexy body. It doesn't take long to lower Alan P's shorts and for Alan C to start sucking on the cock. Alan P's cock responds to the sucking and gets nice and hard. Alan C's head bobs on the hard cock taking it all in his mouth. He licks the shart and head too. Alan P enjoys the feeling of the mouth on his cock, moving to sit on the bedframe for more sucking. Then he shows off his ass and lays on the bed with his legs up for Alan C to slide his big, throbbing, cock deep into the tight ass. Alan P takes cock into his ass for the very first time and does it well. Alan C fucks the ass, gently as first. He goes deeper and deeper into the tight hole, opening it up real well. Then he speeds up with his deep fucking as Alan P wanks his own cock. Alan P wanks hard and fast as he feels the big dick fucking his hot hole. His ass gets a good pounding and sooh he shoots his hot cum onto his sexy body. Alan C continues his fucking and then pulls out to shoot his hot load as well.

OPEN SET WINDOW

Trailer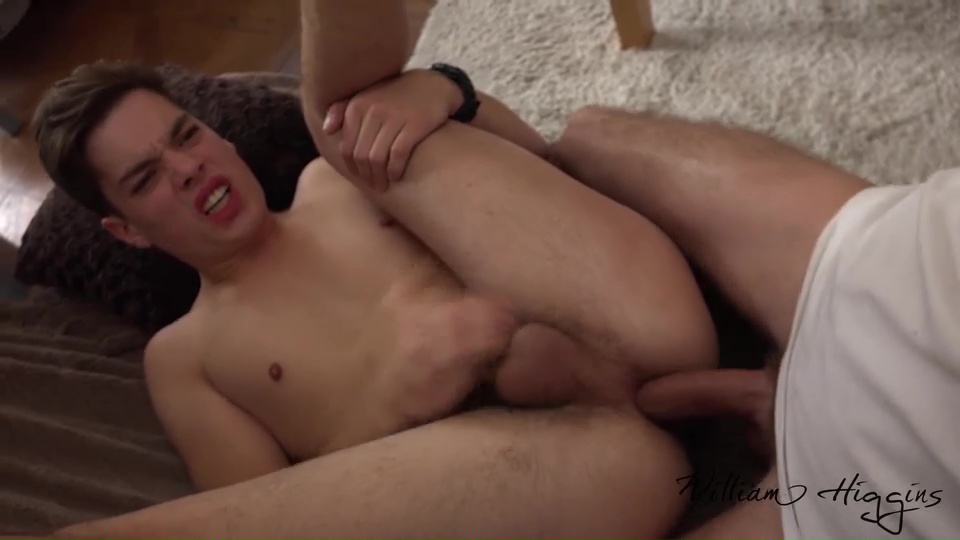 Vlog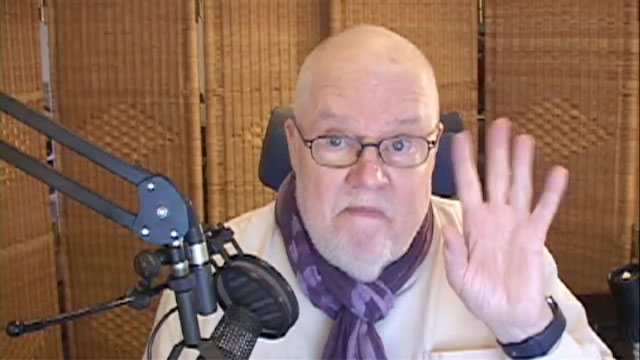 You can watch my Vlog for this Newsletter by clicking above or by going over to the Blog :
http://www.wheuro.com/?p=18161
I want to apologize for a rather brief Vlog today. I'm just recovering from a nasty case of Delhi Belly. I'm not riding the pony any longer, but I'm still pretty weak. And at 14:30 I must go vote in a very important Czech national election. I haven't kept up with my Tumblr and Twitter feeds over the past couple of days, but will play catch-up over the weekend.
I do want, however, to comment on a couple of scenes. First is the backstage with Nikol Monak. Nikol is an uber top. I always like to see 'tops' turned around, in fact it's about my favorite subject. The original Cherry Busting of Nikol was posted on December 31 last year. In the backstage we can see the two str8 guy really interacting with each other.
Then there's the 'gonzo' shoot. 'Gonzo' is an old category and we should definitely rename it 'Street Hunting.' In this scene Miro convinces str8 guy Karel Polak that he's filming this for a 'school project.' Poor deluded boy. At the beginning Karel says, 'I hope this isn't going to wind up on the Internet somewhere.' After the pop shots, he again says, 'I hope this doesn't wind up on the Internet.' Never believe anything Miro tells you.
I also want to call your attention to Str8hell where we have a fabulous 'Raunchy' Dream Set, featuring Tomas, Hugo, and Martin. I especially want to thank Floris for this fantastic idea.
Also, there's a Hot Ass With Martin Dorcak. I love the Hot Ass series. Upcoming is a spanking with Karel Omanak. He's a dreamy twink. I can't think of anyone who doesn't think Karel is their type.
The str8 guys keep serving up some great videos, and today's newsletter is no exception. First we have a Street Hunting scene with Karel Polak and Tomas Berger. Then we see the very handsome Niko Damek with his erotic video. We also have a lovely backstage video with Nikol Monak and Boda Gold.
For our castings today we have Milan Sadek and Emil Divny. Both guys look very good but it is Milan Sadek who gets the vote as pick of the day.
REMEMBER YOUR CAN ALWAYS CHECK THE OLD WH WEBSITE AT:
NEW SETS AT STR8HELL.COM

Members of str8hell.com get full access to the site and to the full archive of more than 2500 sets on Czech Guys Next Door web site, at:
http://archive.czechguysnextdoor.com/
Non-members can access str8hell.com and browse the complete content, including free video previews and some free photos for each set. Non-members can also search the site, and are able to buy any sets they like, without taking out a full membership. Paying only for the sets you really want to see.
Sincerely
William Higgins

WHVideoShop.com Website Latest Updates


DOWNLOAD OUR VIDEOS IN FULL HD 1920x1080p FROM ALL 6 SITES!
Special Offer for William Higgins Newsletter Readers
William Higgins Newsletter readers are able to obtain a discount on the price of BURNDVD downloads by using the coupons that we will be publishing in each Members Newsletter. The coupon published in each newsletter will be valid for a period of 7 days.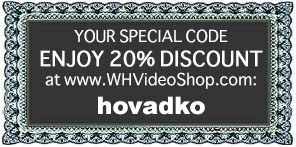 Copy today's coupon code here: hovadko

Our Partners:

PLEASE PROCEED TO THE NEXT PAGE FOR THE LATEST WilliamHiggins.com UPDATES