Friday, November 03, 2017 - Nikol & Hugo RAW - FULL CONTACT

Nikol & Hugo RAW - FULL CONTACT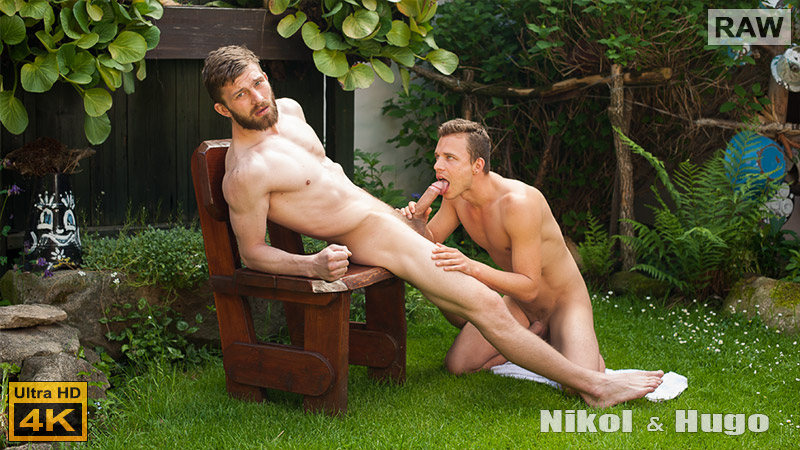 Two of the hottest str8 guys give us a wonderful scene. Hugo Antonin is taking a shower in the garden. His cock is rock hard as the water runs over his. Then a naked Nikol Monak arrives and he begins to dry Hugo's sexy body. Soon they are kissing each other as Nikol's big cock starts to harden. He sits on a seat and Hugo drops to his knees to suck on the fat cock. The cock gets stiff under Hugo's expert ministrations. His head bobs oup and down on Nikol's big cock, taking it deep into his mouth. Nikol's hand pushes Hugo's head down on to his cock. Then Hugo licks Nikol's balls too before returning to his sucking. He licks up and down the shaft too as Nikol's balls are tight against the thick shaft. Hugo continues to suck and wank on that cock for a while. Then he stands up, his cock poking out in front of him as Nikol moves onto his knees and takes it in his mouth. He sucks the dick as Hugo fucks it into his eager mouth. That throbbing cock looks so good as it fucks Nikol's face. Then he licks Hugo's tight balls too. Turning around Nikol presents his sexy ass and Hugo wastes little time in sliding his rampant cock into the waiting ass. It is a tight fit and stretches the hole wide as it goes in deep. Then Hugo begins to fuck that hot ass. Deep thrusts, going all the way into Nikol's hole opens that ass so well. Nikol takes it all as Hugo keeps up his fucking. Hugo then pulls out and lays down with Nikol sliding his tight hole back down on the cock. His own dick flaps around as he rides up and down on Hugo's. Then he holds his ass in place as Hugo thrusts his cock up and into the hot hole. Nikol grabs his own cock and wanks it as he takes the dick in his ass. Moving to spoon position Hugo's cock fucks Nikol's ass so deep. He pounds the ass hard and fast as Nikol wanks himself. Nikol keeps up his wanking as he takes the dick in his ass. Soon he shoots his creamy cum as Hugo's dick rams deep into his ass. Hugo is soon ready too and pulls out to shoot his load all over Nikol's hairy balls. Then Nikol turns his head to kiss Hugo one more time.
... more about Nikol & Hugo RAW - FULL CONTACT further in this newsletter

Our Coming Soon Set Preview
We have a wonderful Czech Up with two very sexy str8 guys Miro Dalek and Filip Onalek. Miro is the doctor who is visited by Filip. Filip has come to have his wrist checked to see how it is recovering from an injury. Miro removes the bandage and checks the wrist which seems to be fine now. Being thorough he asks if Fiip has any other problems. It seems that Filip has a pain in his shoulder, so he removes his tee shirt for Miro to check it out. Miro decides to massage the shoulder and tells Filip to lay on the table. He begins to massage the injured shoulder and works all over the back too. He removes Filip's underwear, exposing a very sexy ass. Miro's hands work all over the back and ass and he leans down to gently kiss Filip's back and onto his neck too. He leans over further and kisses Filip on the mouth as well. Then Miro removes his own tee shirt and opens his pants. He continues to rub Filip's sexy ass and kiss it. Then, fully naked he climbs onto the table, his massive cock already quite hard. He places his big cock on the crack of FIlip's ass and begins a gentle fucking motion. Miro's dick gets even harder as he rubs it against the ass crack. Then slides his big cock into Filips ass and begins to fuck him. Fiip moans as the massive dick pounds his tight hole. He takes it so well. Miro pulls Filip up onto his knees and continues to fuck him deep and hard. That big cock stretches the hole wide as Miro continues his fucking. Then Miro pulls out and kisses Filip again before fucking him some more, in spoon position. Filip takes hold of his own cock and wanks it as he feels the dick banging into his hot hole. He keeps wanking until his dick is rock hard and it shoot his hot cum. Miro keeps up his fucking until he is ready to cum too. Then he pulls out and dumps his cum as well, wanking his dick to milk it dry. Then he kisses FIlip once more.

OPEN SET WINDOW

Trailer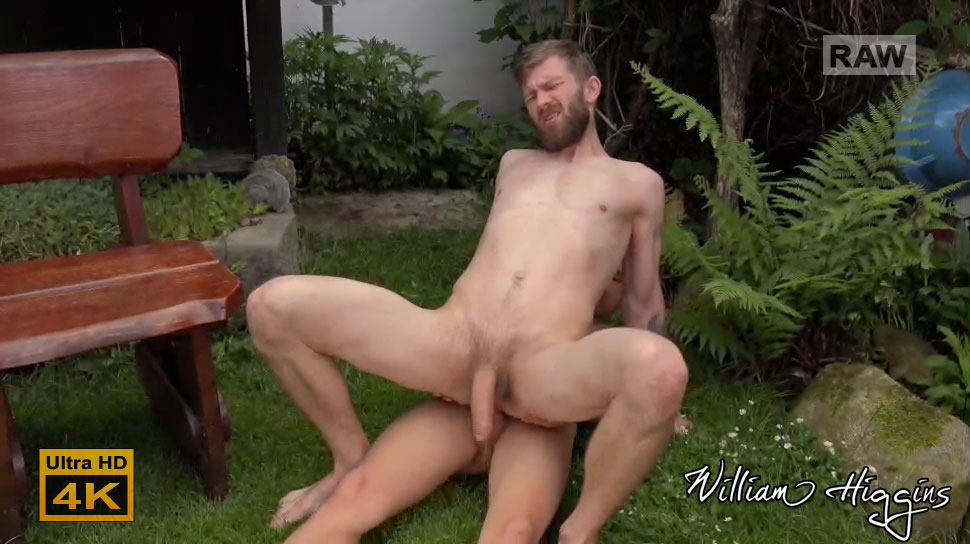 Vlog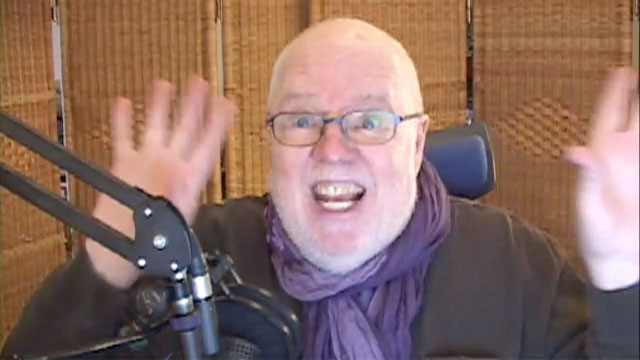 You can watch my Vlog for this Newsletter by clicking above or by going over to the Blog :
http://www.wheuro.com/?p=18215
Today on TGIFriday we have another special treat, Str8 guy and uber top Nikol Monak takes it up the bumper chute for only the second time. Some might consider this a negative, but for me it's a real positive, Nikol really, really hates being a catcher rather than a pitcher. Good work, Miro. In the immortal words: SOMEBODY DO SOMETHING!
Upcoming over the weekend is a check-up with Filip Onalek and Mudr Miro Dalek. Miro Dalek is currently one of my favorites. Miro has not yet convinced Miro Dalek to go full-on bottom yet. But he's working on it. That'll be a real red letter day for me.
We have a great newsletter today starting with a pair of really hot straight guys, Nikol Monak and Hugo Antonin in a fucking duo. Then we see a new str8 guy, the handsome Mirek Ivok with his erotic video.
For our castings today we have Milan Nazar and Viktor Lamak. Both guys look very good with Milan getting the thumbs up as pick of the day.
REMEMBER YOUR CAN ALWAYS CHECK THE OLD WH WEBSITE AT:
NEW SETS AT STR8HELL.COM

Members of str8hell.com get full access to the site and to the full archive of more than 2500 sets on Czech Guys Next Door web site, at:
http://archive.czechguysnextdoor.com/
Non-members can access str8hell.com and browse the complete content, including free video previews and some free photos for each set. Non-members can also search the site, and are able to buy any sets they like, without taking out a full membership. Paying only for the sets you really want to see.
Sincerely
William Higgins

WHVideoShop.com Website Latest Updates


DOWNLOAD OUR VIDEOS IN FULL HD 1920x1080p FROM ALL 6 SITES!
Special Offer for William Higgins Newsletter Readers
William Higgins Newsletter readers are able to obtain a discount on the price of BURNDVD downloads by using the coupons that we will be publishing in each Members Newsletter. The coupon published in each newsletter will be valid for a period of 7 days.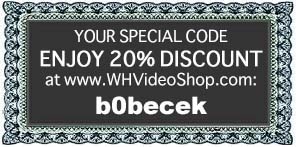 Copy today's coupon code here: b0becek

Our Partners:

PLEASE PROCEED TO THE NEXT PAGE FOR THE LATEST WilliamHiggins.com UPDATES