Tuesday, November 07, 2017 - Filip & Miro RAW - CZECH UP

Filip & Miro RAW - CZECH UP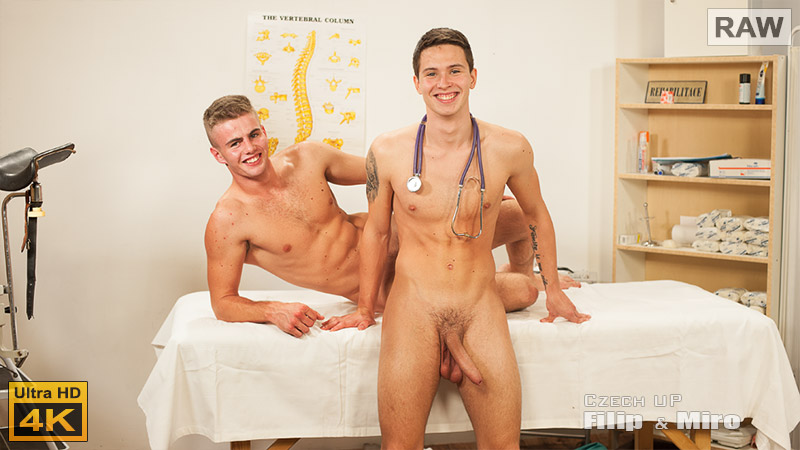 We have a wonderful Czech Up with two very sexy str8 guys Miro Dalek and Filip Onalek. Miro is the doctor who is visited by Filip. Filip has come to have his wrist checked to see how it is recovering from an injury. Miro removes the bandage and checks the wrist which seems to be fine now. Being thorough he asks if Fiip has any other problems. It seems that Filip has a pain in his shoulder, so he removes his tee shirt for Miro to check it out. Miro decides to massage the shoulder and tells Filip to lay on the table. He begins to massage the injured shoulder and works all over the back too. He removes Filip's underwear, exposing a very sexy ass. Miro's hands work all over the back and ass and he leans down to gently kiss Filip's back and onto his neck too. He leans over further and kisses Filip on the mouth as well. Then Miro removes his own tee shirt and opens his pants. He continues to rub Filip's sexy ass and kiss it. Then, fully naked he climbs onto the table, his massive cock already quite hard. He places his big cock on the crack of FIlip's ass and begins a gentle fucking motion. Miro's dick gets even harder as he rubs it against the ass crack. Then slides his big cock into Filips ass and begins to fuck him. Fiip moans as the massive dick pounds his tight hole. He takes it so well. Miro pulls Filip up onto his knees and continues to fuck him deep and hard. That big cock stretches the hole wide as Miro continues his fucking. Then Miro pulls out and kisses Filip again before fucking him some more, in spoon position. Filip takes hold of his own cock and wanks it as he feels the dick banging into his hot hole. He keeps wanking until his dick is rock hard and it shoot his hot cum. Miro keeps up his fucking until he is ready to cum too. Then he pulls out and dumps his cum as well, wanking his dick to milk it dry. Then he kisses FIlip once more.
... more about Filip & Miro RAW - CZECH UP further in this newsletter

Our Coming Soon Set Preview
In Wank Party #89 we have Tomas Fuk, Martin Hovor, Martin Polnak and Dan Holan. In part two these sexy straight guys are enjoying some rimming with Tomas tongueing Dan's ass while Martin H does the same to Martin P. Then they change partners and Dan kneels on the sofa for Martin H's big stiff cock to slide into his hot ass hole. Tomas fucks Martin P too, on the bed. Martin H's big cock stretches Dan's hole wide as he fucks him deep. Tomas' dick pounds at Martin P's hole too. Martin H's balls are tight against his shaft as he works Dan's hole deep. Dan moans as he takes the dick all the way. Tomas bangs away at Martin H's ass as hard as he can. They keep up the hard fucking and then change positions with both Martin H and Tomas laying on the bed with their partners riding their throbbing cocks. The cocks really work those asses deep and Martin H's cock is rock hard as he slides up and down on Tomas. He grabs his cock and wanks it hard as Tomas keeps fucking. Dan keeps working his hole on Martin H's cock as Martin P shoots his cum all over the place. He continues riding Tomas dick after cumming as Martin H really pounds Dan's ass. Then Martin H lays on the bed with Tomas kneeling over him and shooting his cum onto his partner. Martin H pulls out of Dan's ass and dumps his cum too. Then they all kiss to end a great Wank Party.

OPEN SET WINDOW

Trailer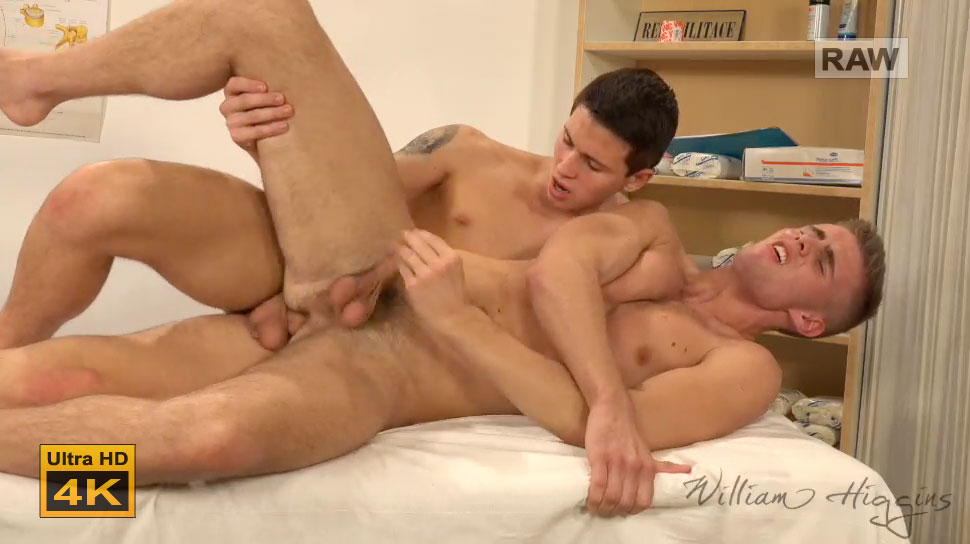 Vlog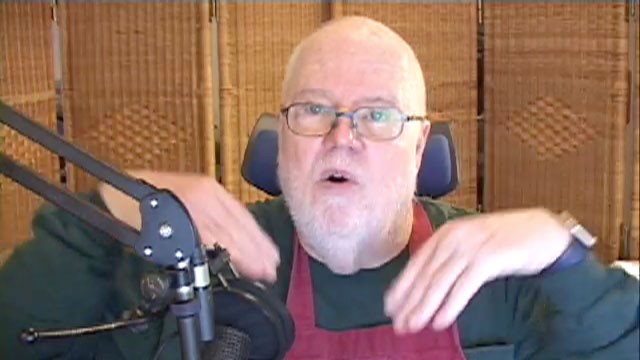 You can watch my Vlog for this Newsletter by clicking above or by going over to the Blog :
http://www.wheuro.com/?p=18230
We're having a busy week in the studio. Miro is shooting every day. And Kristen Bjorn is shooting in the other half of the studio. Pavel Nikos is translating for all of the Czech models. Meanwhile, I'm getting ready for a big grill party tomorrow evening. There's so much to cook, I'm doing all of the sauces and cornbread today. That way I can slap it altogether tomorrow. Wednesday, is the last day for Kristen, his crew, and models in the studios. Plus, several guests are arriving from far and wide. So, there will be a lot of food at tomorrow's party.
Last time I lamented that we hadn't done a Cherry Busting with Miro Dalek. Immediately after publishing the Vlog, Franky contacted me saying Miro's deflowering had just been filmed and the raw files were on our editing servers. Boy, did I ever make a bee-line to look at them. Believe Me: You won't want to miss Miro's debut as a bottom. Meanwhile, today, Miro gives Filip Onelek a good rooting. These guys are both fantastic.
We have a wonderful line-up today starting with two of the hottest str8 guys, Miro Dalek and Filip Onalek in a Czech Up. Then we have the sexy str8 guy Karel Polak in his massage and we follow that with Ondra Janek, another very handsome str8 guy in his erotic video.
Our castings today are very good indeed, Milan Jarak and Stano Janda. They are both very handsome and it is Milan who earns the plaudits as pick of the day.
REMEMBER YOUR CAN ALWAYS CHECK THE OLD WH WEBSITE AT:
NEW SETS AT STR8HELL.COM

Members of str8hell.com get full access to the site and to the full archive of more than 2500 sets on Czech Guys Next Door web site, at:
http://archive.czechguysnextdoor.com/
Non-members can access str8hell.com and browse the complete content, including free video previews and some free photos for each set. Non-members can also search the site, and are able to buy any sets they like, without taking out a full membership. Paying only for the sets you really want to see.
Sincerely
William Higgins

WHVideoShop.com Website Latest Updates


DOWNLOAD OUR VIDEOS IN FULL HD 1920x1080p FROM ALL 6 SITES!
Special Offer for William Higgins Newsletter Readers
William Higgins Newsletter readers are able to obtain a discount on the price of WHVideoShop downloads by using the coupons that we will be publishing in each Members Newsletter. The coupon published in each newsletter will be valid for a period of 7 days.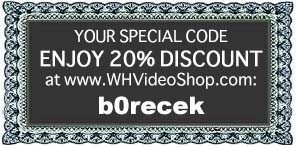 Copy today's coupon code here: b0recek

Our Partners:

PLEASE PROCEED TO THE NEXT PAGE FOR THE LATEST WilliamHiggins.com UPDATES