Friday, November 10, 2017 - Wank Party #89, Part 2 RAW

Wank Party #89, Part 2 RAW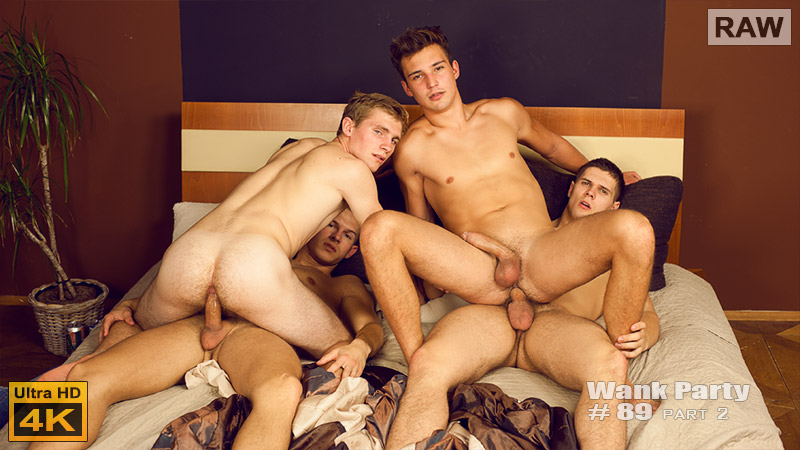 In Wank Party #89 we have Tomas Fuk, Martin Hovor, Martin Polnak and Dan Holan. In part two these sexy straight guys are enjoying some rimming with Tomas tongueing Dan's ass while Martin H does the same to Martin P. Then they change partners and Dan kneels on the sofa for Martin H's big stiff cock to slide into his hot ass hole. Tomas fucks Martin P too, on the bed. Martin H's big cock stretches Dan's hole wide as he fucks him deep. Tomas' dick pounds at Martin P's hole too. Martin H's balls are tight against his shaft as he works Dan's hole deep. Dan moans as he takes the dick all the way. Tomas bangs away at Martin H's ass as hard as he can. They keep up the hard fucking and then change positions with both Martin H and Tomas laying on the bed with their partners riding their throbbing cocks. The cocks really work those asses deep and Martin H's cock is rock hard as he slides up and down on Tomas. He grabs his cock and wanks it hard as Tomas keeps fucking. Dan keeps working his hole on Martin H's cock as Martin P shoots his cum all over the place. He continues riding Tomas dick after cumming as Martin H really pounds Dan's ass. Then Martin H lays on the bed with Tomas kneeling over him and shooting his cum onto his partner. Martin H pulls out of Dan's ass and dumps his cum too. Then they all kiss to end a great Wank Party.
... more about Wank Party #89, Part 2 RAW further in this newsletter

Our Coming Soon Set Preview
Muscled straight guy Peter Lipnik has showered and is rubbing cream over his sexy body when he is joined by another hot str8 guy Romi Zuska. Romi helps out by rubbing the cream over Peter's back and shoulders. As he rubs he reaches round to Peter's sexy chest and begins to caress him with his lips. Peter turns his head so that they can kiss as Romi continues to feel his body. Peter turns to face Romi as they kiss and Romi drops to his knees, removing Peter's towel. His mouth encloses Peter's face cock and he sucks on it. Romi's mouth works on the cock as it begins to grow, getting nice and hard. His head bobs on the cock and he wanks it too, with Peter's balls getting tight around the base of the shaft. Then Romi lays on the bed and Peter is soon sucking on is cock. The cock is rock hard as Peter's mouth works on it. He wanks the cock too and licks Romi's balls. The Peter straddles Romi and positions the stiff dick against his ass hole, pushing down until the head slips past the sphincter. His hot ass slides up and down on Romi's throbbing cock . Then Romii begins to fuck up into the sexy hole. Then Peter kneels on the bed with Romi naked and hard behind him. Romi slides his cock deep into Peter's waiting hole. He fucks that ass, stretching it wide. Peter takes the dick so well as Romi keeps fucking his ass. Romi climbs onto the bed as his dick pounds Peter's hole. Romi's tight hole is on view too as his dick slides in and out of Peter's ass. He keeps up his hot fucking, speeding up and going deep in the hole until his hot cum is pumped deep inside. Then Romi pulls out and uses his hands to spread that ass as Peter pushes the hot cum out. Then Peter lays on his back and wanks himself until he shoots his cum onto his belly.

OPEN SET WINDOW

Trailer
Vlog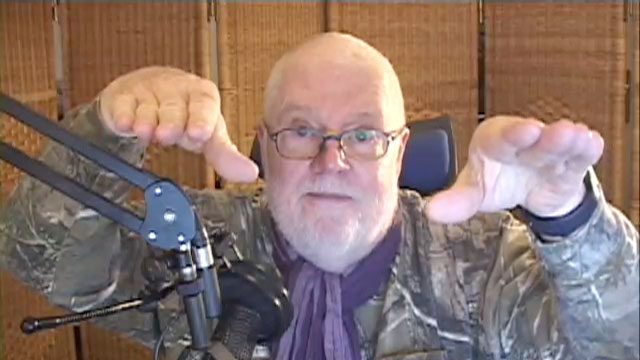 You can watch my Vlog for this Newsletter by clicking above or by going over to the Blog :
http://www.wheuro.com/?p=18235
Rain, rain, rain. We had a lovely grill party to send of Kristen Bjorn from his week shooting in our studios. He's gone back to his home base in Barcelona to a rather uncertain future. We all hope everything works out in Spain.
I did receive my iPhone X. Always pronounce it iPhone TEN. Fantastic phone. I don't like the way it plays videos, but I'll get over it. Everything else, after 24 hours, is perfect
Do take in the Sukat part of Wank Party 89, rally nice. And we present another fantastic str8 guy Martin Ocenas. Today, Miro is shooting a really handsome Bulgarian model. I met him in the green room this morning, very friendly and chatty (in English). I really do hope he'll do lots more than just a solo. We'll see. And a reminder that over the weekend we'll be publishing an excellent RAW duo with Peter Lipnik. He's the model who said in his interview that he thinks the idea of gay sex is awful. Since then he's been a prolific bottom. And Kristen Bjorn used him while shooting in our studios.
Part two of Wank Party #89, with four sexy str8 guys, Tomas Fuk, Martin Hovor, Martin Polnak and Dan Holan is a great way to start a newsletter. After the wank party we also have a very hot str8 guy Martin Ocenas with his erotic video.
For our castings today we have Ivo Polak and Niko Damek. My goodness they are both great models, so choosing between them is so difficult. In the end I opt for Ivo Polak as my pick for today, just on the basis of how very hard his beautiful cock gets, and his sexy spectacles.
REMEMBER YOUR CAN ALWAYS CHECK THE OLD WH WEBSITE AT:
NEW SETS AT STR8HELL.COM

Members of str8hell.com get full access to the site and to the full archive of more than 2500 sets on Czech Guys Next Door web site, at:
http://archive.czechguysnextdoor.com/
Non-members can access str8hell.com and browse the complete content, including free video previews and some free photos for each set. Non-members can also search the site, and are able to buy any sets they like, without taking out a full membership. Paying only for the sets you really want to see.
Sincerely
William Higgins

WHVideoShop.com Website Latest Updates


DOWNLOAD OUR VIDEOS IN FULL HD 1920x1080p FROM ALL 6 SITES!
Special Offer for William Higgins Newsletter Readers
William Higgins Newsletter readers are able to obtain a discount on the price of BURNDVD downloads by using the coupons that we will be publishing in each Members Newsletter. The coupon published in each newsletter will be valid for a period of 7 days.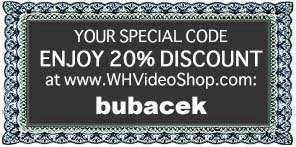 Copy today's coupon code here: bubacek

Our Partners:

PLEASE PROCEED TO THE NEXT PAGE FOR THE LATEST WilliamHiggins.com UPDATES