Tuesday, September 06, 2011 - Danek and Dima

Danek and Dima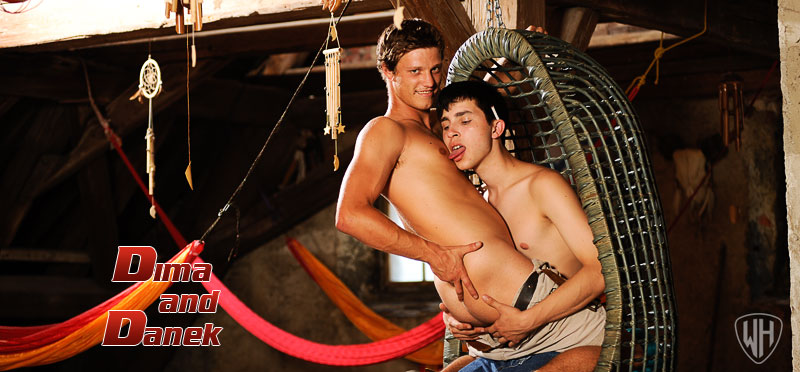 Dima Lukin and Danek Carka are working in a run down castle, they need to repair the walls. Danek has to go and do something for a while and tells Dima to carry on working while he is gone. However Dima has other ideas and goes off for a cigaretter and a quick nap. As he is sitting there Danek return and sees him. He takes the opportunity to make Dima pay for his laziness, by stuffing a rock hard cok in his mouth. Dima seems quite adept at sucking cock, as he takes it all and then licks up and down on Danek's throbbing member. Danek strips Dima's shirt down and then continues to push his cock into Dima's mouth, then he opens Dima's shorts to reveal that he is also rock hard, and Danek wastes no time in going down on it. Then Danek turns Dima around and starts to rim his ass and finger that tight hole. Danke really works on the hole with his tongue and his fingers and then ...
... more about Danek and Dima further in this newsletter

Our Coming Soon Set Preview
Mattias Solich is such a grat looking guy that we just had to rush him to a screentest to see how he would get on. We paired him with Danek Carka in what turned out to be a great scene. Things start off with Danek briefly interviewing Mattias, to set the scene, and then they start to kiss. Danek is frantic to get to Mattia's cock, and pulls open the jeans to reveal a nice hard cock, which he immediately starts to suck. Mattias pulls his jeans off, so we can see more, and Danek sucks again, wanking himself as he does so, then Mattias reaches over and pulls on Danek's cock himself. Mattias then goes down on Danek, giving us a great view of his bubble butt too. Danek is rock hard as Mattias sucks him real good, licking around the bulbous cockhead, licking up and down the shaft and taking that stiff dick in his mouth. Then Danek returns the favor again before they move to a 69, with Mattias on top, giving Danek access to that lovely ass. Danek gets his tongue right in there and spits on the hole and slips his fingers in there, getting it ready for what is to come. Then they change position so that Mattias can sit on Daneks throbbing cock. He sits all the way down on it and starts to ride it. Then Danek starts fucking, thrusting upwards to get the whole of his dick deep in Mattias' tight ass. Then Mattias turns around and rides that cock some more, taking it all the way. Then the guys move to a spoon position, with Mattias leg in the air so we get a great view of the dick pounding his hole. Danek moves to missionary and fucks real hard, till he fucks the cum out of Mattias' cock. Then he pulls out and shoots his load over Mattias cock. A final kiss brings the scene to an end. Mattias passed his screentest with ease, showing us what great performer he is. I am sure we will see much more of him.

OPEN SET WINDOW

Latest Updates Trailer
William Higgins Atelier Backstage Vlog
You can also watch my Vlog for this Newsletter by clicking the video above or over at the Blog:
Well, I've really done it today. I was trying to solve a simple file transfer problem between the Mac and my old PC. Instead of calling on our IT guy, I did it myself, and completely screwed the permissions on my Mac. Our IT guy, Maro, has just spent hours getting the Mac to the point where I can limp thru the Newsletter. And tomorrow the dreaded reinstall of the entire OS. I think I'll hide out. This will require days and days to fix, when I could have just plugged in a USB drive to transfer files.
A word from one who has learned: Don't mess around with permissions on your computer.
I did prepare a teaser video for tonight's Newsletter, and when I went to add the finishing touches, that's when all the problems raised their ugly heads. I'll post that tomorrow. I am hoping that iMovie will work so that I can do the vlog I'll find that out soon enough!
I did publish the final part of my triptych about the Venice trip. Please take a look on my Blog: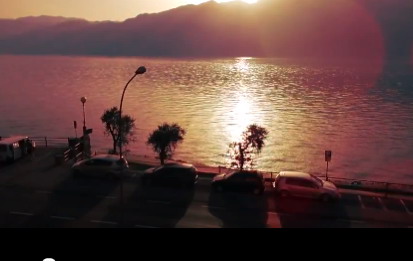 On Thursday and Friday we would have been on location to film a super-wank party, but the location has closed down for the season. We'll be filming a smaller version on Thursday in the basement under chat. Pity, I was looking forward to another big barbeque. However, I believe with all of the rain we've had over the last few days, going on location would have been a very risky proposition. Pavel is still hopeful. But I think we'll have to postpone until next summer. School vacation is over, and all of the kids are back from vacation. I think the seasons will start to change pretty quickly, alas.
Our Preview tonight is Danek and Mattias. Gosh, Mattias is a stunner. And he will be in the wank party we shoot on Thursday.
MESSAGE ABOUT LINKS TO THE OLD WH WEBSITE - WILLIAMHIGGINS.com ARCHIVES:
Please be aware that the link www.williamhiggins.com takes you to this brand new website now. If you bookmarked our old website in the past and you want to keep the bookmark as a shortest way to access the old WH website you need to change the link in the bookmark to:
You do not need to remember this link, you can conveniently get to the old WH Website - WilliamHiggins.com Archives anytime you need through the "WH 2001-2010" in the top menu of the new WilliamHiggins.com website.
Today's Weather in Prague
CzechGuysNextDoor.com Latest Updates


The Warning for Czech Guys Next Door: No health warning for CZGND tonight. We have two solo shoots.
Enter www.CzechGuysNextDoor.com HERE
ENTER www.CzechGuysNextDoor.cz Newsletter Archives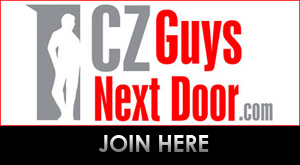 BurnDVD.tv Website Latest Updates


DOWNLOAD AND BURN VIDEOS TO DVD OR DOWNLOAD OUR VIDEOS IN FULL HD
Starting today you can download our videos in Full HD quality 1920x1080px!
Please remember that most of the videos available on BurnDVD are easily able to be downloaded with a single link, but some of the very large files, such as the newsletter DVDs have to be split into three separate links, as detailed below.

The videos with very large file sizes are now split into more than one part, using a program called HJSplit. If you wish to buy one of these larger videos to Burn to DVD, you will receive a link for file and then it is a simple process to join the downloaded files together to make the .iso file for Burning to DVD.

You can see all the available videos at www.burndvd.tv

Before downloading any videos to burn to DVD I advise you to read the BURNDVD Manual, which explains how you can burn the file to DVD. The file is an ISO file which contains all the required DVD files. The process for burning to DVD is fully explained.

The BurnDVD manual is easy to follow, with a step by step guide. Burning a DVD is easy to do, though it is helpful if you have previously burned DVDs or CDs.

The manual can be viewed here: BURNDVD Manual

Anyone who has any problems understanding the manual, or burning their download to DVD, or indeed any questions about this service please email geoff@wh.cz . Geoff will be happy to assist you.

You can view all the available downloads at www.burndvd.tv, by clicking the on the categories. A direct link to the latest files available will be published in each newsletter.
Our Latest Sets at www.BurnDVD.tv
Today we have Danek Carka and Dima Lukin and part 2 of CFNM Fitness Surprise:
Special Offer for William Higgins Newsletter Readers
William Higgins Newsletter readers are able to obtain a discount on the price of BURNDVD downloads by using the coupons that we will be publishing in each Members Newsletter. The coupon published in each newsletter will be valid for a period of 7 days.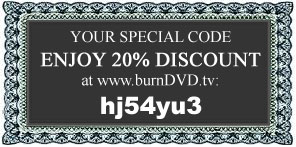 Copy today's coupon code here: hj54yu3

Our Partners:

PLEASE PROCEED TO THE NEXT PAGE FOR THE LATEST WilliamHiggins.com UPDATES