Friday, September 09, 2011 - Mattias and Danek

Mattias and Danek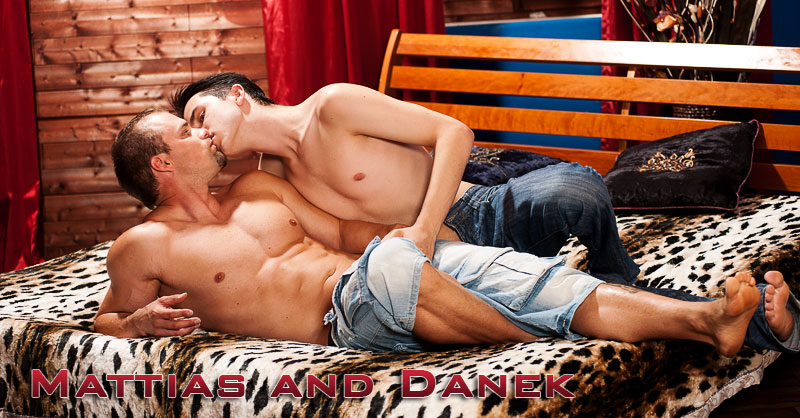 Mattias Solich is such a grat looking guy that we just had to rush him to a screentest to see how he would get on. We paired him with Danek Carka in what turned out to be a great scene. Things start off with Danek briefly interviewing Mattias, to set the scene, and then they start to kiss. Danek is frantic to get to Mattia's cock, and pulls open the jeans to reveal a nice hard cock, which he immediately starts to suck. Mattias pulls his jeans off, so we can see more, and Danek sucks again, wanking himself as he does so, then Mattias reaches over and pulls on Danek's cock himself. Mattias then goes down on Danek, giving us a great view of his bubble butt too. Danek is rock hard as Mattias sucks him real good, licking around the bulbous cockhead, licking up and down the shaft and taking that stiff dick in his ...
... more about Mattias and Danek further in this newsletter

Our Coming Soon Set Preview
Dominik Hubik is out for a day's fishing when he hears a noise and decides to investigate. He comes across Daniel Benda who is busy beating a rug. He doesn't approach Daniel, but stands to one side and opens his shirt and starts to rub himself as he watches the beating. Dominik's hand slips inside his shorts as he watches Daniel at work, then he pulls his cock out and wanks while he waits patiently for Daniel to catch sight of him. Dominik's cock is responding to the wanking and grows big and hard. Daniel needs to piss so he turns around and takes his cock out and lets go his nice hot stream. As he finishes he looks up and sees Dominik watching and wanking. Daniel is suprised, but doesn't mind and starts to wank himself too. Dominik is encouraged by this and approaches Daniel, dropping to his knees and taking Daniel's big dick in his mouth. Clearly this is not Dominik's first time sucking, and he makes a good job of taking that dick in his mouth. Then he licks at Daniels hairy balls too. Daniel wants a turn and pushes Dominik onto his back and goes down on him, quickly getting him fully hard as he sucks. Then he gets Dominik on his knees and starts to rim his ass. Daniel then turns Dominik over and slides his cock deep into that tight hole. As he fucks it starts to rain, but that isn't going to put Daniel off his stride, and he gets Dominik on his knees and fucks him some more. He goes nice and deep, and Dominik seems to be enjoying it. Another change, to missionary and Daniel is soon ready to pop his load, so he pulls out and squirts overy Dominik's chest, and Dominik takes the sticky cock in his mouth to clean it up. Dominik then squirts a nice big load himself, all over his leg. Daniel needs to piss some more, and let's some piss go while his cock is still hard, and then Dominik stands up to kiss Daniel and bring a very good scene to an end. Two lovely models, giving us a great scene. I hope we see much more of both guys.

OPEN SET WINDOW

Latest Updates Trailer
William Higgins Atelier Backstage Vlog
You can also watch my Vlog for this Newsletter by clicking the video above or over at the Blog:
Well, Friday Night and I'm home alone. Aida has gone to the countryside for the weekend. She's always happy to have a vacation in the open air, and to get away from me for the weekend. I must say, I do enjoy the restful nights without play sessions at three o'clock in the morning.
Our technical guy was able to repair the damage I did to my iMac without reinstalling the operating system. I am duly chastened. Macs are very hard to destroy. I had to work at it. My best word of advice, don't play around with the permissions on your OS Lion. It's kind of like playing around with the registry on your pc.
All is happy, for the moment until I get some other brilliant idea.
It seems like we went very abruptly from summer to fall. Two weeks ago, I was in the blistering heat of Venice. Last weekend, like a spigot, the weather in Prague turned quite 'fallish.' Looks like there will be no Indian Summer this year.
I'm not going to comment about the upcoming anniversary of 9/11. Seems like all of the news outlets have gone 9/11/24/7 all the time. I certainly don't need to be reminded. Like all of you I'm almost certain, I feel the effects of 9/11 almost every day.
So, I'll just get one with work.
Our preview is Daniel and Dominik
This was shot at a great location. About half way through, it started to rain. I did a preview on the Blog, take a look:
Yesterday, we shot a great Wank Party for this month. I loved it. I've made a down and dirty, run and gun, Sneak Peak, one of three. Please take a look: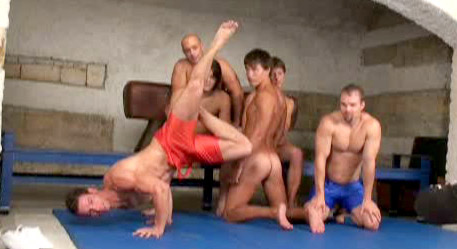 MESSAGE ABOUT CASTINGS:
Just a little reminder that the Latest Updates page which appears when you access the site shows the latest sets to come online. However that doesn`t include the castings. For the latest castings to come online you can click CASTINGS at the top of the page.
MESSAGE ABOUT LINKS TO THE OLD WH WEBSITE - WILLIAMHIGGINS.com ARCHIVES:
Please be aware that the link www.williamhiggins.com takes you to this brand new website now. If you bookmarked our old website in the past and you want to keep the bookmark as a shortest way to access the old WH website you need to change the link in the bookmark to:
You do not need to remember this link, you can conveniently get to the old WH Website - WilliamHiggins.com Archives anytime you need through the "WH 2001-2010" in the top menu of the new WilliamHiggins.com website.
Today's Weather in Prague
CzechGuysNextDoor.com Latest Updates

Health Warning CZGND: Strong Health Warning, Duty Bound, plus two nice stills shoots.

Enter www.CzechGuysNextDoor.com HERE
ENTER www.CzechGuysNextDoor.cz Newsletter Archives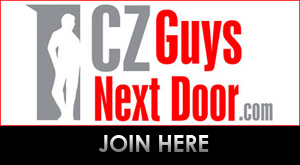 BurnDVD.tv Website Latest Updates


DOWNLOAD AND BURN VIDEOS TO DVD OR DOWNLOAD OUR VIDEOS IN FULL HD
Starting today you can download our videos in Full HD quality 1920x1080px!
Please remember that most of the videos available on BurnDVD are easily able to be downloaded with a single link, but some of the very large files, such as the newsletter DVDs have to be split into three separate links, as detailed below.

The videos with very large file sizes are now split into more than one part, using a program called HJSplit. If you wish to buy one of these larger videos to Burn to DVD, you will receive a link for file and then it is a simple process to join the downloaded files together to make the .iso file for Burning to DVD.

You can see all the available videos at www.burndvd.tv

Before downloading any videos to burn to DVD I advise you to read the BURNDVD Manual, which explains how you can burn the file to DVD. The file is an ISO file which contains all the required DVD files. The process for burning to DVD is fully explained.

The BurnDVD manual is easy to follow, with a step by step guide. Burning a DVD is easy to do, though it is helpful if you have previously burned DVDs or CDs.

The manual can be viewed here: BURNDVD Manual

Anyone who has any problems understanding the manual, or burning their download to DVD, or indeed any questions about this service please email geoff@wh.cz . Geoff will be happy to assist you.

You can view all the available downloads at www.burndvd.tv, by clicking the on the categories. A direct link to the latest files available will be published in each newsletter.
Our Latest Sets at www.BurnDVD.tv
Today we are featuring Mattias Solich`s Screentest with Danek Carka And Part 1 of our latest Duty Bound:
Special Offer for William Higgins Newsletter Readers
William Higgins Newsletter readers are able to obtain a discount on the price of BURNDVD downloads by using the coupons that we will be publishing in each Members Newsletter. The coupon published in each newsletter will be valid for a period of 7 days.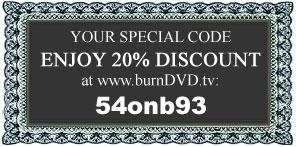 Copy today's coupon code here: 54onb93

Our Partners:

PLEASE PROCEED TO THE NEXT PAGE FOR THE LATEST WilliamHiggins.com UPDATES