Tuesday, January 02, 2018 - Franta & Dan RAW - CHERRY BUSTING

Franta & Dan RAW - CHERRY BUSTING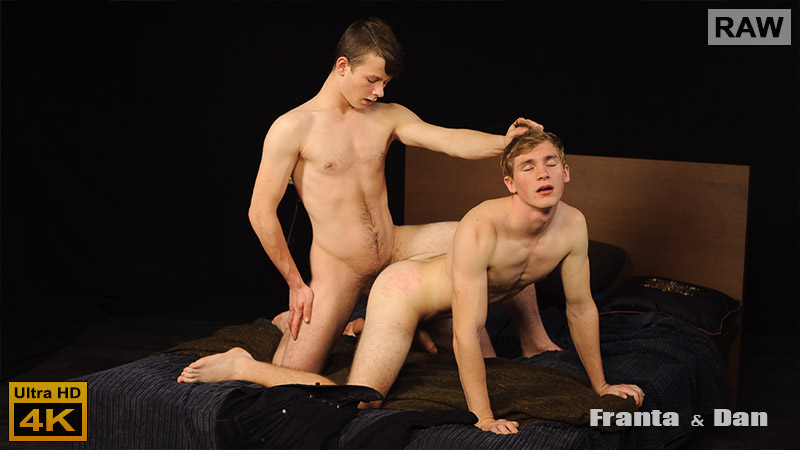 We have to very hot str8 guys in a great flip-flop today, with Frant Tucny and Dan Holan. Franta gets his cherry busted as well, so a double bonus. We see them on the bed kissing as they take off their tee shirts. Dan opens Franta's pants and pulls them off, taking hold of his cock and beginning to suck on it. Frants lays on his back pushing Dan's head onto his stiffening dick. The cock is soon rock hard as Dan sucks on it. He licks around the cock head and sucks it deep into his mouth. Then. as Franta lifts his legs, Dan's tonue finds the tight, hairy hole. He rims the hole and sucks on Franta's cock in turns. Then Dan removes his own pants and slides his rock hard cock into Franta's tight ass. Franta takes his first dick so well as Dan pushes deep inside him and starts to fuck. His thrusting hips bang away hard and fast as Franta takes it all. Then Dan pulls out and Franta sucks on the throbbing cock a while before Dan bends over to take some dick in his ass. His hairy hole feels Franta's cock slide all the way in. Then Franta starts to fuck. His rampant cock slams in and out of Dan's tight hole. Dan tuns over and lays on his back with his legs up for Franta to fuck him some more. That dick pounds away as Dan wanks himself hard and fast. He quickly shoots his creamy cum all over his belly as Franta keeps up his fucking. Then Franta pulls out and lays down for Dan to suck him again. He then wanks his cock to shoot his hot cum over Dan's face. Dan then sucks on the sticky cock to clean it off before they both go off to the shower to clean up.
... more about Franta & Dan RAW - CHERRY BUSTING further in this newsletter

Our Coming Soon Set Preview
Two very handsome str8 guys, Tomas Fuk and Honza Onus are in bed and feeling very horny. They kiss each other as Tomas runs his hand all over Honza. He pulls the blanket aside to reveal Honza's rock hard cock. Kissing his way down Honza' sexy body Tomas takes the stiff dick into his mouth and sucks it. His head bobs on the throbbing cock and he licks up and down the shaft. Then he licks and sucks the balls too before sliding the big cock back into his mouth. Honza enjoys the hot mouth on his dick, pushing Tomas' head down on it. Then Honza takes a turn at sucking too, kneeling before Tomas and sliding his mouth down on the big cock . He takes it all into his mouth, sucking hard. Honza turns around and presents his sexy ass to Tomas who eagerly laps at the tight hole. With that hole wet Tomas pushes a finger deep inside and then shoves his stiff dick in. That cock opens up Honza's hole and Tomas starts to fuck. His thick shaft stretches the hole as it goes in deeply. He fucks hard and fast as Honza takes it so well. After kissing some more Tomas climbs onto that ass, shoving his meat deep inside and fucks again. His balls slap against Honza ass as he fucks deep. Moving again they spoon with Tomas' dick fuckng as Honza wanks himself. With that big cock pounding his hole Honza shoots his creamy load, milking his cock to release every drop. Tomas continues to fuck, until he is ready. Then he pulls out and wanks himself to release the hot cum. It clings to Honza's mouth and he slides his lips over the sticky cock head to clean it off before kissing Tomas again.

OPEN SET WINDOW

Trailer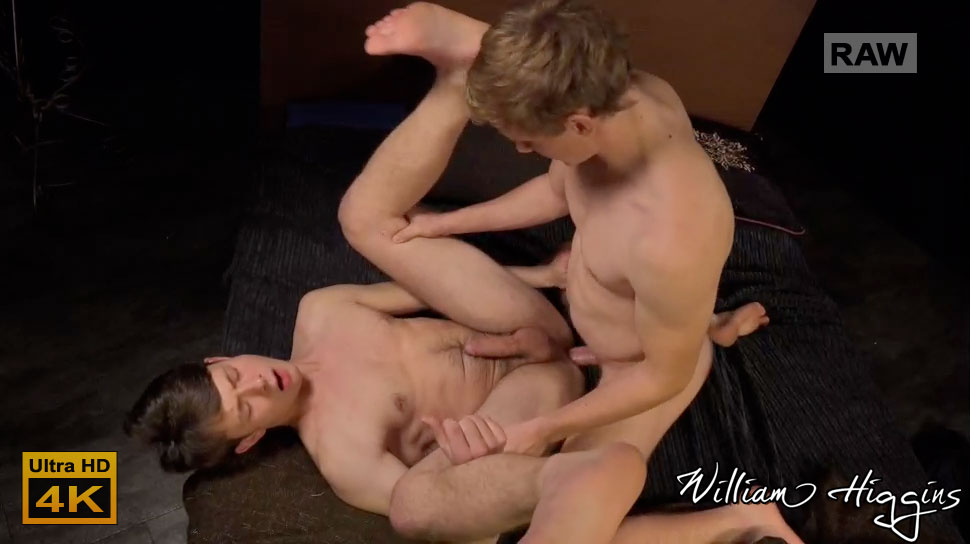 Vlog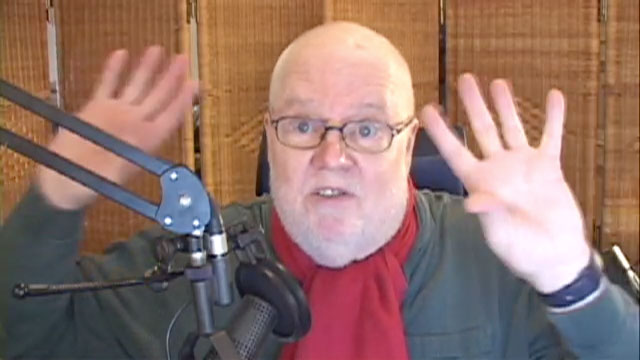 You can watch my Vlog for this Newsletter by clicking above or by going over to the Blog :
http://www.wheuro.com/?p=18403
We want to wish all of our viewers a Very HAPPY NEW YEAR!
Actually, this is a very important year for us. It's our 40th year in the gay adult business. All this year will be our 40th Anniversary Year. Actually, I might be fudging a little bit. I've tried to figure it out. With all the clues available, there's a good possibility that I started working on my first movie, A Married Man, in 1977. Also, there's a fuzzy memory of saying to myself, 'you're 34 years old and just starting in the movie business. That's too old.' If that memory serves, I was 34 years old until December of 1977, meaning I started 41 years ago. But the movie was released, as far as I can tell, in 1978. Consequently, we'll go with 2018 being the 40th Anniversary Year. Where is everyone else now? Don't know, but I'm still chugging away.
I don't know what we'll do for the 40th Anniversary, suggestions will be welcome. One thing I will say, it won't involve spending a lot of money. The latest move by the American administration could very well destroy the Internet and porn might not be around in another year.
While working on A Married Man, I called in a 'movie doctor,' Steve Scott to help with the film. He told me several things. Some of them, I've paid no mind to. But there are two that I've always tried to follow: "If it's ugly, don't show it." That's a hard one to impress on cameramen. And the second one is: "if you're going to spend money, make sure it goes up on the screen, not on parties, limousines, etc.' I've really tried to live by that one. Hence, our 40th Anniversary won't involve any lavish parties. We'll just keep on trying to make the best possible content we can without busting the budget.
Yesterday evening Prague celebrated its usual spectacular New Year's Day fireworks show. It's always at 6:00 PM so the kids can enjoy it. This year it commemorated the 100th anniversary of the founding of Czechoslovakia. Take a look on YouTube.
https://www.youtube.com/watch?v=yUJ5yedRA2Y
Our first newsletter of 2018 is a great one. It starts two str8 guys, Dan Holan and Franta Tucny in a flip-flop which includes Franta getting his cherry busted. Then we have fantastic str8 guy Ondra Taryk in his massage. We also have a lovely erotic solo with Tomas Decastro.
Our castings today are very good indeed, Martin Tesar and Olda Esten. Wow, what great pair of candidates. They both look fantastic, making a choice difficult. But in the end it is Olda Esten who gets the vote as pick of the day.
REMEMBER YOUR CAN ALWAYS CHECK THE OLD WH WEBSITE AT:
NEW SETS AT STR8HELL.COM

Members of str8hell.com get full access to the site and to the full archive of more than 2500 sets on Czech Guys Next Door web site, at:
http://archive.czechguysnextdoor.com/
Non-members can access str8hell.com and browse the complete content, including free video previews and some free photos for each set. Non-members can also search the site, and are able to buy any sets they like, without taking out a full membership. Paying only for the sets you really want to see.
Sincerely
William Higgins

WHVideoShop.com Website Latest Updates


DOWNLOAD OUR VIDEOS IN FULL HD 1920x1080p FROM ALL 6 SITES!
Special Offer for William Higgins Newsletter Readers
William Higgins Newsletter readers are able to obtain a discount on the price of WHVideoShop downloads by using the coupons that we will be publishing in each Members Newsletter. The coupon published in each newsletter will be valid for a period of 7 days.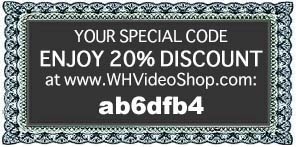 Copy today's coupon code here: ab6dfb4

Our Partners:

PLEASE PROCEED TO THE NEXT PAGE FOR THE LATEST WilliamHiggins.com UPDATES