Tuesday, September 13, 2011 - Daniel and Dominik

Daniel and Dominik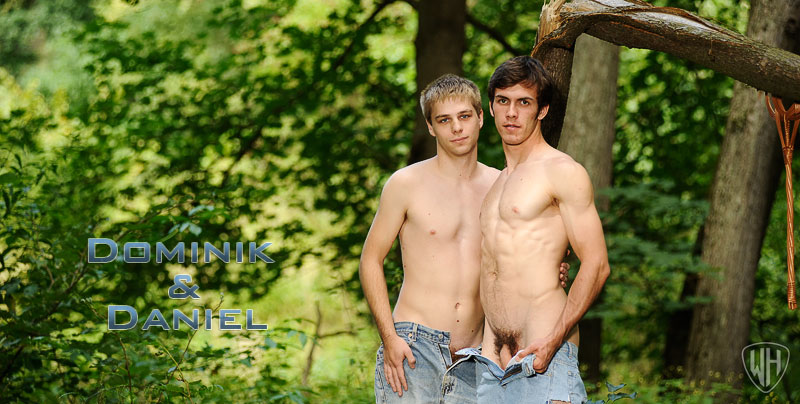 Dominik Hubik is out for a day's fishing when he hears a noise and decides to investigate. He comes across Daniel Benda who is busy beating a rug. He doesn't approach Daniel, but stands to one side and opens his shirt and starts to rub himself as he watches the beating. Dominik's hand slips inside his shorts as he watches Daniel at work, then he pulls his cock out and wanks while he waits patiently for Daniel to catch sight of him. Dominik's cock is responding to the wanking and grows big and hard. Daniel needs to piss so he turns around and takes his cock out and lets go his nice hot stream. As he finishes he looks up and sees Dominik watching and wanking. Daniel is suprised, but doesn't mind and starts to wank himself too. Dominik is encouraged by this and approaches Daniel, dropping to his knees and taking Daniel's big dick in his mouth. Clearly this is not Dominik's first time sucking, and he makes a good job of taking that dick in his mouth. Then he licks at Daniels hairy balls too. Daniel wants a turn and pushes Dominik onto his back and goes down on ...
... more about Daniel and Dominik further in this newsletter

Our Coming Soon Set Preview
Wank Party 2011 #9 features Ruslan Tarovsky,Dima Lukin,Rado Zuska,Mattias Solich,Daniel Avedon and Yuri Bulakov, which is a great line up. We filmed it in the basement below our offices. It starts with four guys watching as newcomer Mattias and Rado get naked and put on wrestling outfits and start arm wrestling. Rado wins, with vocal encouragement from Dima. Then Mattias and Rado start wrestling, for just one round, which Mattias wins. Mattias and Rado then remove the wrestling suits anad they are donned by Dima and Yuri instead and they start to wrestle too. Dima is victorious in this one and the guys remove the suits so that Ruslan Tarovsky and Daniel can put them on, so they can wrestle too. Goodness, Ruslan Tarovsky has been sunbathing a lot and has a really pronounced tan line, which we see as he changes. He puts up a good fight but is no match for the bigger Daniel. They remove the wrestling suits too and now we have 6 naked guys to feast our eyes on. The guys seem to enjoy being naked and start to feel and wank each other. Rado doesn't get far before he needs a piss, and then back to rubbing and feeling each other, with Daniel and Dima kissing. Dima starts to wank Yuri, who reaches for Ruslan Tarovsky's dick too. Ruslan Tarovsky turns his head and finds that Mattias' dick is hard, so he starts to suck it as Rado kisses Mattias. Daniel is getting involved with Dima and Yuri at the same time. Then Rado goes down on Mattias' rock hard cock as Dima is sucking Yuri's stiff dick. Ruslan Tarovsky takes Rado's cock in his mouth as Rado continues to work on Mattias. Yuri's dick is standing pround as Daniel rubs his chest and takes Dima's place to wank Yuri and lick his nips, while Dima sucks him. Mattias changes places with Rado and starts sucking his massive cock too. Yuri is doing his first shoot with other guys and is doing it very well, as his hard cock attests. Daniel loves the look of that cock and starts to lick it. All change again with Rado sucking Mattias, Ruslan Tarovsky sucking Yuri and Daniel sucking Dima and Yuri wanking Rado. Things are certainly hotting up and Yuri is getting a feel for cock and starts to wank Ruslan Tarovsky now. Rado thinks it is time to move on and starts to rim Mattias' gorgeous ass ass Ruslan Tarovsky does the same to Dima, with Mattias kissing Dima. Daniel isn't left out as he and Yuri wank and kiss each other. My goodness this is getting very hot, with Rado now fucking Mattias while Ruslan Tarovsky plows Dima. Yuri is certainly getting a good initiation and enjoying it as he suck Daniel too. we get a wonderful close up of Daniel's big throbbing cock in Yuri's mouth too. Changing positions has Dima sitting on Daniels massive dick and riding it, at the same time sucking Ruslan Tarovsky. He is certainly a sex pig. Rado now has Mattias in missionary. Mattias loves to be fucked and certainly is getting it good today. Yuri is enjoying it too and leans over to kiss the handsome Mattias. Another change gives Daniel the chance to fuck Mattias tight ass as Ruslan Tarovsky plows Dima again. Rado is on his back too with Yuri trying his ass, golly he is doing it, fucking that hot muscle ass. Mattias cant hold back and starts to cum. His ass clenches so tight as he spurts that he induces Daniel's dick out. Next Dima shoots his load as Ruslan Tarovsky is ramming his ass. Daniel is still up for more ass though and shoves his big fat dick up Rado's ass and fucks him till Rado cant hold back and shoots his load too. Next up is Ruslan Tarovsky who shoots his load over Rado with Yuri cumming at the same time on Rado's leg. Daniel then lets his load go too, bringing a fabulous wank party to an glorious end, with Mattias kissing his soul mate Rado.

OPEN SET WINDOW

Latest Updates Trailer
William Higgins Atelier Backstage Vlog
You can also watch my Vlog for this Newsletter by clicking the video above or over at the Blog:
I know that I said fall is here and there would be no Indian Summer. WRONG. For four or five days we've had the most lovely Indian Summer, with some record breaking high temperatures. So, warm has it been, that Pavel Nikos is thinking about more outdoor shoots. I got my fingers and toes crossed.
We have a nice big Newsletter tonight. I've been working all afternoon on Blog Previews. So, I'll just get right to work.
Our Coming Soon Attraction on Friday is our September Wank Party. Below is Part Two of my three Backstage Sneak Previews:
Tomorrow on the Blog I'll post the Third and final Sneak Preview.
Then there is a Sneak Preview of a Fantastic Franky Producti0n Tickle Torture. The victim is featured in the Casting Couch this evening/
MESSAGE ABOUT LINKS TO THE OLD WH WEBSITE - WILLIAMHIGGINS.com ARCHIVES:
Please be aware that the link www.williamhiggins.com takes you to this brand new website now. If you bookmarked our old website in the past and you want to keep the bookmark as a shortest way to access the old WH website you need to change the link in the bookmark to:
You do not need to remember this link, you can conveniently get to the old WH Website - WilliamHiggins.com Archives anytime you need through the "WH 2001-2010" in the top menu of the new WilliamHiggins.com website.
Today's Weather in Prague
CzechGuysNextDoor.com Latest Updates


The Warning for Czech Guys Next Door:For Czech Guys Next Door today, No Health Warning, a couple of nice solo shoots.
Enter www.CzechGuysNextDoor.com HERE
ENTER www.CzechGuysNextDoor.cz Newsletter Archives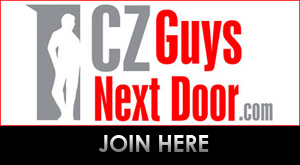 BurnDVD.tv Website Latest Updates


DOWNLOAD AND BURN VIDEOS TO DVD OR DOWNLOAD OUR VIDEOS IN FULL HD
Starting today you can download our videos in Full HD quality 1920x1080px!
Please remember that most of the videos available on BurnDVD are easily able to be downloaded with a single link, but some of the very large files, such as the newsletter DVDs have to be split into three separate links, as detailed below.

The videos with very large file sizes are now split into more than one part, using a program called HJSplit. If you wish to buy one of these larger videos to Burn to DVD, you will receive a link for file and then it is a simple process to join the downloaded files together to make the .iso file for Burning to DVD.

You can see all the available videos at www.burndvd.tv

Before downloading any videos to burn to DVD I advise you to read the BURNDVD Manual, which explains how you can burn the file to DVD. The file is an ISO file which contains all the required DVD files. The process for burning to DVD is fully explained.

The BurnDVD manual is easy to follow, with a step by step guide. Burning a DVD is easy to do, though it is helpful if you have previously burned DVDs or CDs.

The manual can be viewed here: BURNDVD Manual

Anyone who has any problems understanding the manual, or burning their download to DVD, or indeed any questions about this service please email geoff@wh.cz . Geoff will be happy to assist you.

You can view all the available downloads at www.burndvd.tv, by clicking the on the categories. A direct link to the latest files available will be published in each newsletter.
Our Latest Sets at www.BurnDVD.tv
Today we have Daniel Benda and Dominik Hubik and part 3 of CFNM Fitness Surprise and Ivan Cakovsky and Pavel Pek:
Special Offer for William Higgins Newsletter Readers
William Higgins Newsletter readers are able to obtain a discount on the price of BURNDVD downloads by using the coupons that we will be publishing in each Members Newsletter. The coupon published in each newsletter will be valid for a period of 7 days.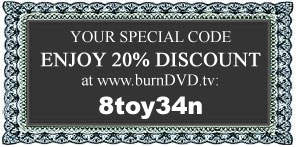 Copy today's coupon code here: 8toy34n

Our Partners:

PLEASE PROCEED TO THE NEXT PAGE FOR THE LATEST WilliamHiggins.com UPDATES