Friday, March 02, 2018 - Wank Party #93, Part 2 RAW - WANK PARTY

Wank Party #93, Part 2 RAW - WANK PARTY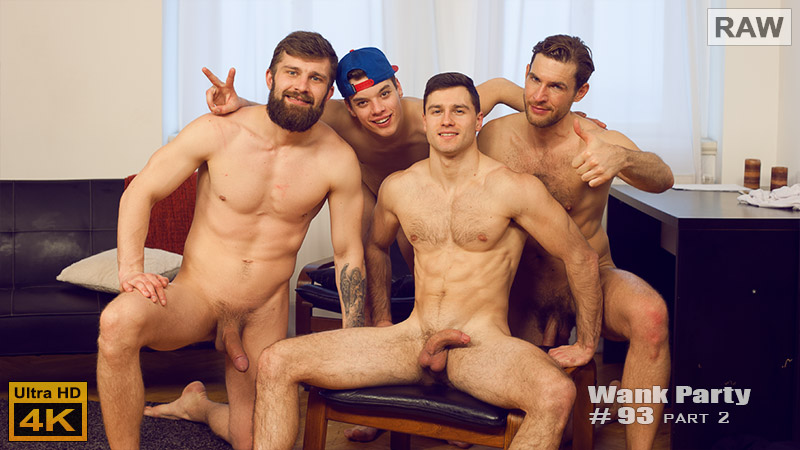 Wank Party '93 features Nikol Monak, Karel Polak, Tomas Salek and Adam Zrzek. In this second part we join the guys as Karel in enjoying rimming Nikol's hot ass and Adam is doing the same to Tomas. Then they both position themselved and slide their rampant cocks into the tight holes. Adam's dick goes deep into Tomas' ass, opening it wide, as Tomas lays on his back enjoying the feeling. Adam fucks that ass nice and deep as Tomas moans. Karel meanswhile is fucking Nikol's ass too. Adam pounds away at Tomas' ass as Nikol takes Karel all the way in his hile. That tight hole manages to get all of Karel's throbbing cock. Karel pulls out and fingers Nikol's hole before shoving his dick back in as Nikol reaches back to pull him forward. Nikol turns over, onto his back and wanks his cock as Karel continues to fuck him hard. Tomas goes onto his knees and Adam really pounds the hairy hole as hard as he can, from behind. Tomas wanks himself as he takes that big cock. As Karel keeps up his fucking Nikol wanks himself even harder. Nikol and Karel move to join Adam as he pulls out and wanks his cock to shoot his hot cum over Tomas' ass. He moves aside and Nikol slides his hot pole deep into Tomas' ass. He fucks that hot hole until he it ready and then pulls out to dump his load on that ass too. Karel takes over, fucking Tomas hard until he too pulls out and cums over the ass.
... more about Wank Party #93, Part 2 RAW - WANK PARTY further in this newsletter

Our Coming Soon Set Preview
Erik Jarek is a very hot str8 guy who gets his cherry busted by Franta Tucny. They start off by sitting on the bed as Franta does a brief interview with Erik. Then he leans over and they kiss rather noisily. Erike learns quickly and follows Franta's lead as they pull off each other's tee shirts. As they continue to kiss the guys feel each other. Franta lays down as Erik kisses his chest and works his way down the body. He opens Franta's jeans, releasing his big, stiff, cock. Erik takes that dick in his mouth and sucks it hard as his head bobs up and down. He grabs the cock in one hand as he sucks on it. Franta moans as he enjoys the mouth on his cock. Erik continues to suck the cock, licking all over the head and kissingn the thick shaft. Franta pulls him up and kisses him some more as Erik grabs the cock and wanks it. Then he goes back down on that dick for more sucking. Erik the moves onto his knees, with his cock poking out in front of him so that Franta can return the favour. Franta's hot mouth works on the rock hard cock. He noisily kisses the cock and sucks it hard. Then Erik lays down and Franta climbs over him, head to tail, so they can 69. They suck each other hard for a while. Then Franta moves to kiss Erik again. He moves round, as Erik raises his legs, and slides his rampant cock into the waiting hole. His cock fills Erik's hot hole as starts to fuck it. Erik wanks himself as he moans while that cock slides deep inside him. He keeps rubbing that cock as Franta works his hot hole. As he wanks himself Erik soon dumps his creamy cum onto his belly as Franta pounds his tight hole. Franta leans over and kisses Erik who then turns over, onto his knees, for more deep fucking. Franta's dick slides back into that eager hole and fucks it hard. Erik continues to moan as the cock works his ass, pulling out and sliding back in. Franta's fucking speeds up and he pulls out to shoot his hot cum all over Erik's sexy ass. Then they kiss again to end a hot scene.

OPEN SET WINDOW

Trailer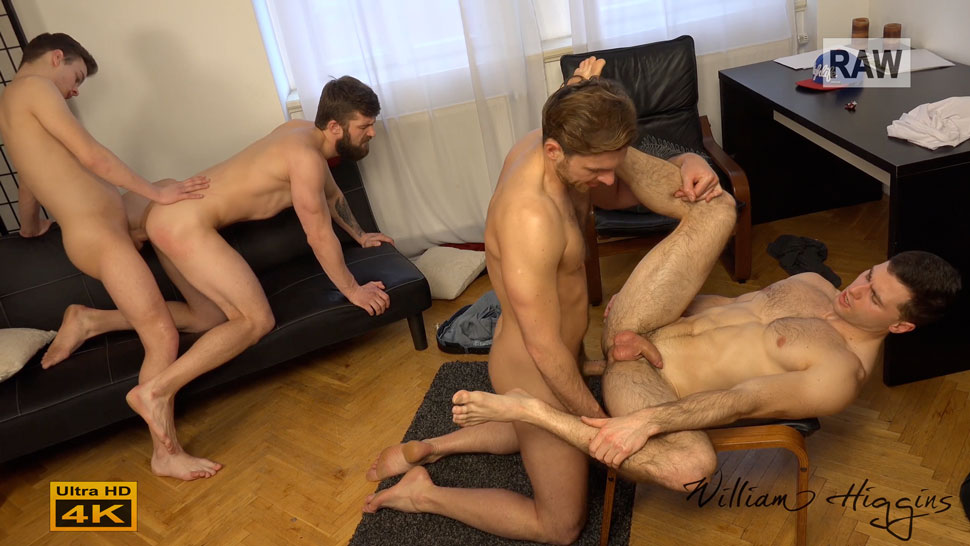 Vlog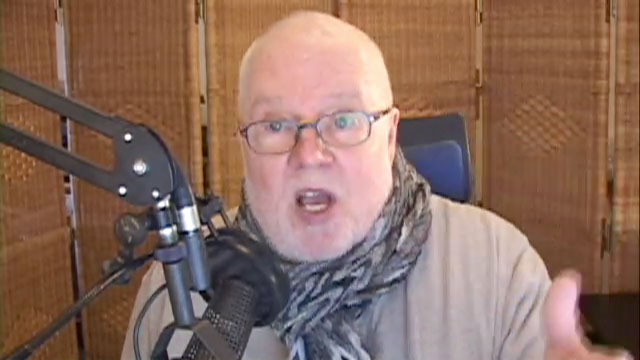 You can watch my Vlog for this Newsletter by clicking above or by going over to the Blog :
http://www.wheuro.com/?p=18618
This is the third time I've written the Newsletter commentary. Twice before, the document program has crashed without saving anything.
It's very cold in Prague. Currently it's -4oC and that's the high for the day. We're in a condition of Siberian Winds. Usually weather moves from West to East. When it reverses directions, as it currently have for about ten days, temperatures become much colder. Overnight temperatures have dipped to around -14o. For several days the high has been about -7o. As hard as it is tobelieve, it's been colder in Central Europe than at the North Pole. The Uk has been hit harder with lots of snow and ice. As cold as it's been in Prague, there's hardly been any snow. Today, in the backyard I saw some small flakes of ice, not large enough for snowflakes. But nothing has stuck. This weekend, the winds are supposed to start reversing directions and temperatures should rise. And I said, there probably wouldn't be any winter this year. Be careful what you say.
The only ones who made it into the studio today are myself, Marco Gregory, and Miss Aida. Franky is in the studio next door. Everyone else is working from home. If Miro and David are shooting, it will be at the auxiliary studio, which is much smaller and easier to heat. I doubt, however, that any models would brave these temperatures to come in for shoot. I hope what they say about March is true, in like a lion, out like a lamb. With that, I'd better send this off before the Internet freezes and shuts us down.
REMEMBER YOUR CAN ALWAYS CHECK THE OLD WH WEBSITE AT:
NEW SETS AT STR8HELL.COM

Members of str8hell.com get full access to the site and to the full archive of more than 2500 sets on Czech Guys Next Door web site, at:
http://archive.czechguysnextdoor.com/
Non-members can access str8hell.com and browse the complete content, including free video previews and some free photos for each set. Non-members can also search the site, and are able to buy any sets they like, without taking out a full membership. Paying only for the sets you really want to see.
Sincerely
William Higgins

WHVideoShop.com Website Latest Updates


DOWNLOAD OUR VIDEOS IN FULL HD 1920x1080p FROM ALL 6 SITES!
Special Offer for William Higgins Newsletter Readers
William Higgins Newsletter readers are able to obtain a discount on the price of BURNDVD downloads by using the coupons that we will be publishing in each Members Newsletter. The coupon published in each newsletter will be valid for a period of 7 days.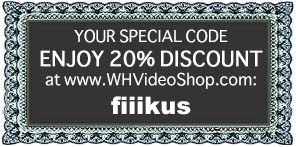 Copy today's coupon code here: fiiikus

Our Partners:

PLEASE PROCEED TO THE NEXT PAGE FOR THE LATEST WilliamHiggins.com UPDATES