Tuesday, March 20, 2018 - Ondra & Karel RAW - FULL CONTACT

Ondra & Karel RAW - FULL CONTACT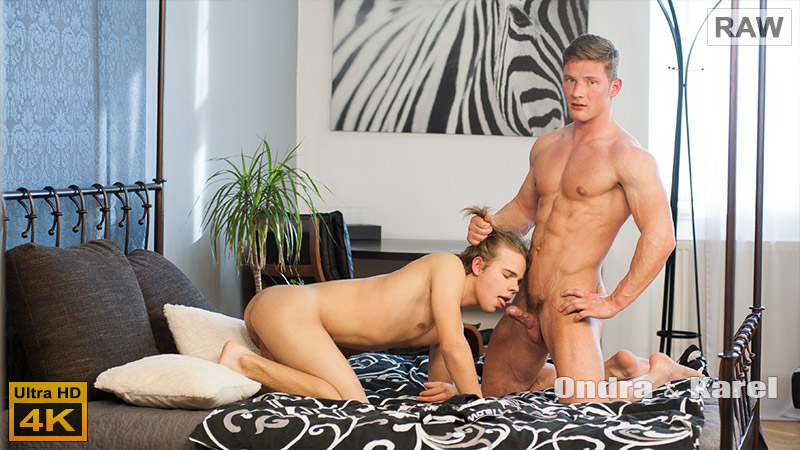 Ondra Taryk, the sexiest str8 guy imaginable walks in tg find he str8 buddy Karel Omanak asleep. He wakes him by kissing him all over. Ondra works his way down Karel's hot body, kissing and licking as he goes. Then he takes off Karel's underwear and starts to wank his cock. He takes that cock into his mouth and begins to suck on it too. Ondra's hot lips enclose the cock as his handsome head bobs up and down. He licks up and down the shaft of Karel's cock too, sucking on his balls as well. Then the rock hard dick slides back into Ondra's mouth for more sucking. Karel lays back and enjoys the attention being given to his throbbing cock. Then, as Ondra removes his underwear, Karel moves up to kiss the sexy chest and go down on Ondra's rampant cock. Ondra's body is so beautifully defined and he looks magnificent on his knees as he thrusts his rock hard dick into Karel's eager mouth. Karel's head moves up and down on the cock and the licks the shaft and head too. The thick veins stand out on Ondra's dick as Karel keeps working on it. Ondra moans as he feels the hot mouth sucking him. He leans over and kisses Karel again before pushing him down onto his cock once more. Karel then turns over and presents his ass to Ondra who kisses it and soon has a finger working in and out of the tight hole. Karel moans as he feels the finger and then again as Ondra's slides his fat cock deep inside. Ondra quickly starts to pound that tight hole with his throbbing cock. He spanks Karel's ass too as he continues to fuck hard and fast. Karel keeps up his stream of moans as he takes all of that big cock deep into his tight hole. Ondra pulls on Karel's hair, moving his up as he keeps banging his dick deep into that ass. Karel's cock bounces up and down as his takes Ondra's cock. He lays forward again as Ondra's thrusts get harder, slamming against the ass cheeks as his cock goes deep into the tight ass. Ondra then lays on the bed and Karel climbs over and slides his ass down on the waiting cock. He rides that cock as it stretches his ass wide. Karel grabs his own dick and wanks it as he slides up and down on Ondra's mighty shaft. His wanking becomes more intense as he keeps riding Ondra's cock. Then as Ondra thrusts into him Karel's dick gives up a big, creamy, load of cum. Ondra keeps fucking that eager hole as hard as he can while Karel milks the cum from his cock. Then Karel moves off the cock and goes between Ondra's legs to suck on that mighty dick again. His mouth works the cock as he caresses Ondra's balls. Ondra's breathing gets heavier as he grabs his cock and wanks it to shoot the cum onto Karel's tongue. Ondra wanks all the cum from his cock as Karel takes the head into his mouth again to clean it off.
... more about Ondra & Karel RAW - FULL CONTACT further in this newsletter

Our Coming Soon Set Preview
Sexy str8 doctor Adam Nezval has Martin Polnak, another hot str8 guy, in for a Czech Up. He tells Martin to strip to his underwear so that he can start his examination. Adam listens to Martin's chest and back, after feeling his neck. Then he has Martin take off his underwear and lay on the table. Adam feels around Martin's groin area and checks his balls too. Then he needs to check the prostate so his patient moves to the exam chair. With his legs in the stirrups Martin's sexy ass is exposed as Adam gloves a hand and rubs lube over the hole. He pushes his finger gently into the hole, a little at a time. Martin takes hold of his cock and balls as he feels the finger in his ass. It pushes in deeper, until it is all the way in that ass. Then Adam pulls it out some and begins to gently fuck the hole. Martin's dick gets so hard as he feels the finger in his ass. Adam removes his finger and moves up to suck on Martin's rock hard cock. He kisses him too, but soon returns to sucking on the big dick . As he sucks Adam slides a finger into Martin's ass again. His head moves up and down on that throbbing cock as Martin moans with pleasure. Adam licks up and down the thick shaft and takes the head in his mouth again as his finger fucks into the tight ass. Adam removes his top and opens his pants to reveal his hard cock too. He climbs up so that Martin can suck on his dick. Martin's eager mouth closes around the stiff cock and sucks it hard. Adam holds Martin's head and fucks his cock in and out of the mouth. Then Martin takes over, sucking and wanking the cock. He grabs his own dick as he keeps working on Adam's pole. Then they kiss and Martin moves back to the table, bending over to present his ass . Adam's cock slides deep into the waiting hole and starts to fuck. Martin moans as he takes that stiff dick all the way in his hot hole. Adam fucks deep and with long thrusts into the ass. Martin grabs his own cock and wanks it as Adam keeps up his hard fucking. Adam then lays on the table and Martin climbs on to ride that hard cock. His ass bounces up and down as he takes that dick so well. He wanks his own cock too as Martin's stretches his hot hole. As he moans loudly and wanks hard Adam thrusts taht dick deep into his hole. Martin takes it all, loving the feeling of his ass being stretched. He keeps wanking his cock ,as Adam fucks him, and then dumps his hot cum, milking every last drop from his cock. Martin continues to ride as Adam fucks, then he slides off the cock and Adam stands over his to shoot his hot load too. He wanks the cum out of his cock and then kisses Martin again to complete his Czech Up.

OPEN SET WINDOW

Trailer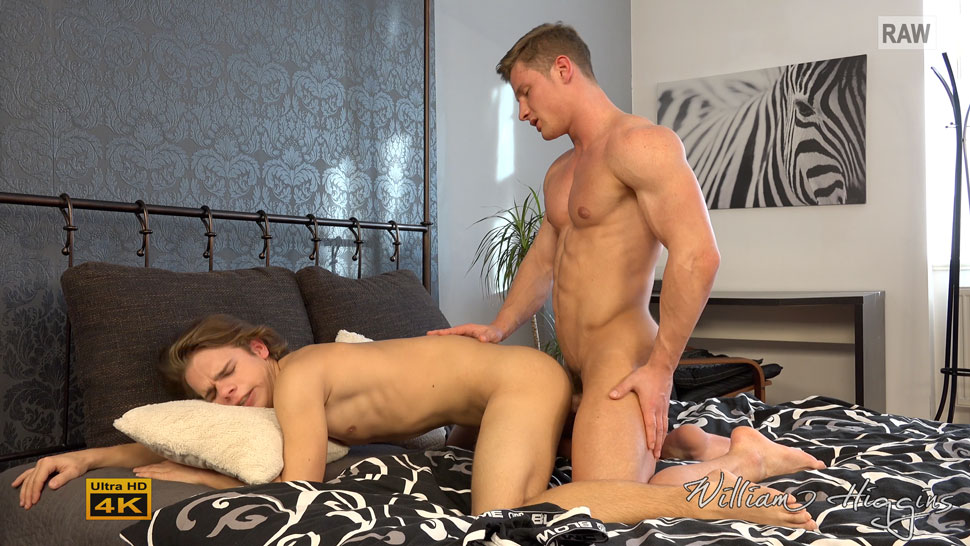 Vlog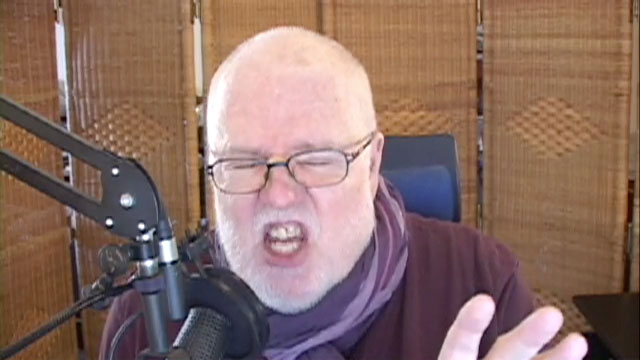 You can watch my Vlog for this Newsletter by clicking above or by going over to the Blog :
http://www.wheuro.com/?p=18699
After an extremely cold weekend, we're enjoying a 'hot' day. 2º outside. That's after temperatures in the minus column all weekend. So, March was in like a lion, changing to lamb, again back to lion, and now back to lamb. Wonder how many more flip-flops we'll have before the month is over.
I want to call out a wonderful duo between Karl and Ondra. Don't miss it. And coming up on Friday is a great, RAW checkup with Adam and Martin.
We have a great start to the newsletter today, a wonderful duo with str8 guys Ondra Taryk and Karel Omanek. Then we see another str8 guy, Kristof Trnka, being massaged. We complete a very good line-up with Oto Smrata in his erotic solo.
Our castings today are very good indeed, Oleg Fabas and Mito Kovac. That is two very worthy candidates, but for the sheer enormity of his dick Mito Kovac is pick of the day.
REMEMBER YOUR CAN ALWAYS CHECK THE OLD WH WEBSITE AT:
NEW SETS AT STR8HELL.COM

Members of str8hell.com get full access to the site and to the full archive of more than 2500 sets on Czech Guys Next Door web site, at:
http://archive.czechguysnextdoor.com/
Non-members can access str8hell.com and browse the complete content, including free video previews and some free photos for each set. Non-members can also search the site, and are able to buy any sets they like, without taking out a full membership. Paying only for the sets you really want to see.
Sincerely
William Higgins

WHVideoShop.com Website Latest Updates


DOWNLOAD OUR VIDEOS IN FULL HD 1920x1080p FROM ALL 6 SITES!
Special Offer for William Higgins Newsletter Readers
William Higgins Newsletter readers are able to obtain a discount on the price of WHVideoShop downloads by using the coupons that we will be publishing in each Members Newsletter. The coupon published in each newsletter will be valid for a period of 7 days.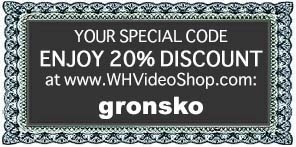 Copy today's coupon code here: gronsko

Our Partners:

PLEASE PROCEED TO THE NEXT PAGE FOR THE LATEST WilliamHiggins.com UPDATES