Tuesday, July 10, 2018 - Gabriel & Tomas RAW - CHERRY BUSTING

Gabriel & Tomas RAW - CHERRY BUSTING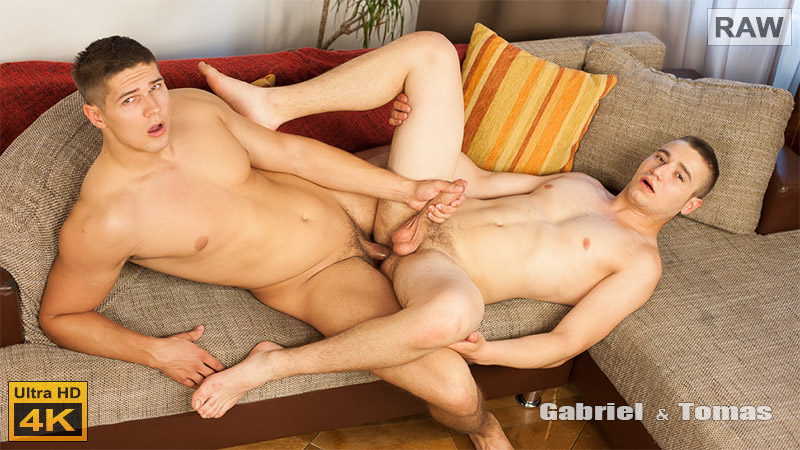 Gabriel Lonar is a very handsome str8 guy who gets his Cherry Busted by the sexy Tomas Fuk. When Tomas arrives he sits with Gabriel and does a brief interview. Tomas persuades Gabriel into a little experimentation, starting with some kissing. As they kiss Tomas guides Gabriel's hand to start stroking his leg. Then he takes off Gabriel's tee shirt and begins to feel his chest. He kisses and licks the sexy chest and then removes his own tee shirt. Gabriel's hand begins to explose Tomas' body as he feels a hand groping his groin. Tomas licks at Gabriel;s chest and works his way down to his jeans. He opens the jeans and releases Gabriel's cock, taking it into his mouth. That dick is rock hard as Tomas pushes the jeans down and starts working on it. His mouth envelops the head and slides up and down on the thick shaft. Gabriel lays back and enjoys the feeling as his dick is sucked and his big balls lay between his thighs. Tomas mouth slides up and down on the cock, licking the head. Then he sucks on Gabrial's balls too. He then kneels and pulls out his own rock hard dick and Gabriel shows that he is eager to suck too. He takes the cock into his mouth and starts to suck it. His tongue licks around the head and the cock slides back into his mouth as Tomas pulls his head onto the dick. He does a great job of sucking that cock then they kiss some more before Tomas asks if he can fuck Gabriel. A little unsure Gabriel does assume the missionary position and feels Tomas' cock head pushing against his hot hole. That dck slides deep into Gabriels' virgin hole and starts to fuck. Tomas fucks deep into the ass as Gabriel takes it well. Tomas takes hold of Gabriel's cock and wanks it as he fucks the tight hole. Then as the fucking gets faster Gabriel wanks himself and quickly shoots his hot cum all over himself. He continues to milk his cock as Tomas keeps up his fucking. Then Tomas withdraws his cock and shoots his creamy cum onto Gabriel's balls. Having fucked him well Tomas leans forward to end with another kiss.
... more about Gabriel & Tomas RAW - CHERRY BUSTING further in this newsletter

Our Coming Soon Set Preview
We have a great cast in Wank Party #98, Tomas Salek Petr Jarena, Petr Ujen and Kristof Trnka. In this first part Tomas and Petr J are bare chested and walking in the park. Petr U runs up to join them, apologising for being late. As the continue walking they wonder where Kristof is, but not for long as he quickly joins them. The four of them go back to the apartment and immediately begin to kiss and rub each other. Petr J's cock is soon in Kristof's hand and being wanked, Then both their shorts are down showing off hard cocks. Tomas' shorts are lowered too as Petr U wanks him. Kristof begins to suck on Petr J's throbbing cock as Petr U leans over and does the same to Tomas. He licks up and down Tomas' rock hard cock. Petr J then sucks Kristof's big cock as Petr U continues to working his mouth down on Tomas' dick. Kristof and Petr Jtake turns on each other while Petr U keeps sucking Tomas. Petr U moves to the other side of Tomas and continues to suck as Tomas leans over to kiss Petr J. Kristof keeps up his sucking and wanking too. Petr U leans over and joins Kristof in sucking on Petr J's fat cock. Then they both share Tomas' dick too, licking and sucking his balls as well. Petr U then sits up and Tomas takes a turn on his dick. He is soon replaced by Petr J sucking the cock. Tomas then starts to work on Kristof's cock. Petr U kneels on the sofa as the other three crowd around him. Petr J sucks as Kristof and Tomas kiss. They all take turns on Petr U's cock. Then Kristof sits, his cock standing up, and lets the others take turns at sucking. Petr U then kneels and bends over, presenting his ass for Tomas to rim as Kristof raises his legs for Petr J to lick and finger his hot hole. He wanks himself as he feels the finger pushing into his ass, setting everything up for part two.

OPEN SET WINDOW

Trailer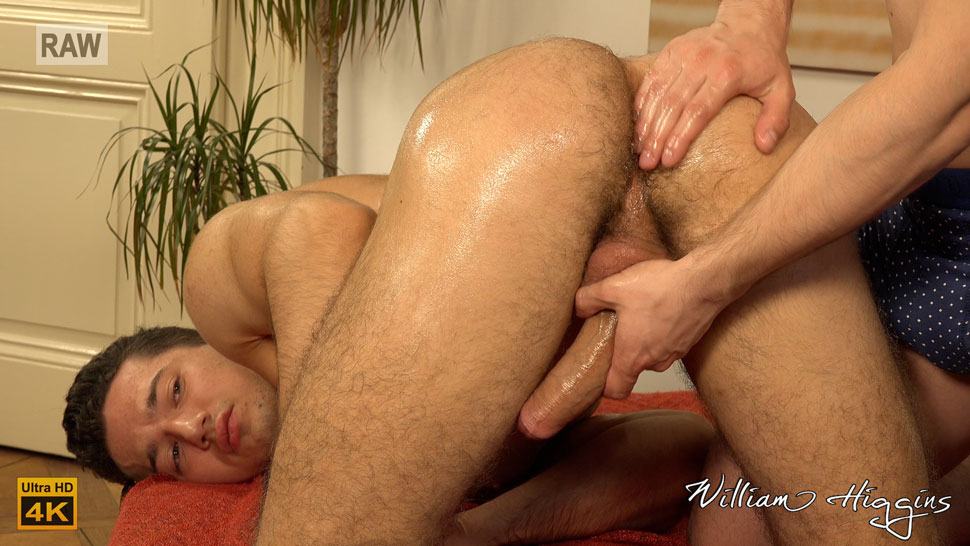 Vlog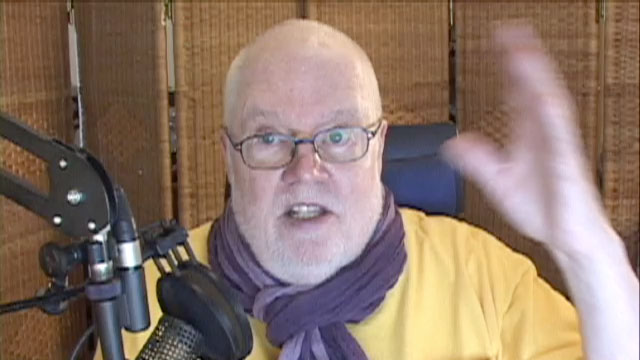 You can watch my Vlog for this Newsletter by clicking above or by going over to the Blog :
http://www.wheuro.com/?p=19188
It's a beautiful cool day in Prague. Currently 21ºC outside. We've just had a nice shower. I'm getting ready for our monthly grill party tomorrow. No guests to Prague, just the staff.
On this side of the Pond, we all pay a lot of attention to Brexit. The UK PM, Theresa May, seems to be clinging to office by about one fingernail. After a cabinet kerfuffle four of her ministers abruptly resigned including the Foreign Secretary Boris Johnson. That's a very bad sign. A very light weight minister was appointed to replace Johnson. He's a guy named Jeremy Hunt, a kind of perennial hanger-on for years and years in Conservative governments. He's about the last guy I'd expect to see appointed Foreign Secretary.
Every time I see or hear his name, I'm reminded of a spoonerism involving Hunt's name, by a BBC news reader years and years ago. I just can't seem to get it out of my mind.
https://www.youtube.com/watch?v=-JpNravrwZc
It's evergreen.
By Friday, we'll publish Part One of Wank Party # 98. Great looking cast, be sure to attend.
Hot straight guy Gabriel Lonar gets his cherry busted by Tomas Fuk today. That's a great way to start the newsletter. We then get to enjoy another handsome str8 guy, Leo Dinar being massaged. After that we have yet another str8 guy, Ales Seman with his erotic video.
Our castings today are two very good guys. They are Milan Hendy and Ondra Evans. Both look very good but Milan Hendy with his big erection is the pick for today.
REMEMBER YOUR CAN ALWAYS CHECK THE OLD WH WEBSITE AT:
NEW SETS AT STR8HELL.COM

Members of str8hell.com get full access to the site and to the full archive of more than 2500 sets on Czech Guys Next Door web site, at:
http://archive.czechguysnextdoor.com/
Non-members can access str8hell.com and browse the complete content, including free video previews and some free photos for each set. Non-members can also search the site, and are able to buy any sets they like, without taking out a full membership. Paying only for the sets you really want to see.
Sincerely
William Higgins

WHVideoShop.com Website Latest Updates


DOWNLOAD OUR VIDEOS IN FULL HD 1920x1080p FROM ALL 6 SITES!
Special Offer for William Higgins Newsletter Readers
William Higgins Newsletter readers are able to obtain a discount on the price of WHVideoShop downloads by using the coupons that we will be publishing in each Members Newsletter. The coupon published in each newsletter will be valid for a period of 7 days.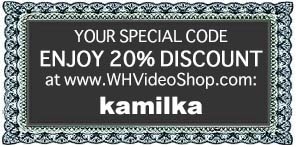 Copy today's coupon code here: kamilka

Our Partners:

PLEASE PROCEED TO THE NEXT PAGE FOR THE LATEST WilliamHiggins.com UPDATES