Friday, October 21, 2011 - Paul and Dmitry - Screen Test

Paul and Dmitry - Screen Test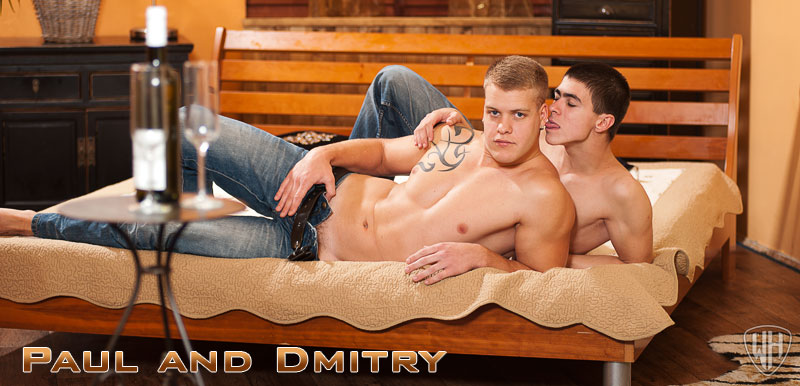 Dmitry Karnik came into casting recently and after the casting he told us that he could be passive. So we slotted him in for a screentest we had scheduled later in the week. Paul Fresh, our recently returned guy, was the model paired with him. In the interview Dmitry stumbled slightly over the question of whether he had any experience with guys, but he was certainly prepared for the Screentest. Paul starts things off by leaning over and kissing Dmitry, rubbing his cock through his shorts as he does so. Dmitry responds to the kiss and Paul continues, kissing and rubbing. Pulling the cock out of the shorts and wanking it. Dmitry's cock is responding and Paul goes down on it, sucking it into his mouth and soon it is rock hard. Paul then undoes his jeans and shucks then down so that he can wank himself while he sucks on Dmitry. Dmitry then reaches round and wanks his new friend as Paul sucks him. Paul has a big thick cock and it is standing proud as Dmitry wanks it. He shucks his jeans down so we see his cock better as he continues to ...
... more about Paul and Dmitry - Screen Test further in this newsletter

Our Coming Soon Set Preview
Fanda Modry is a great looking guy and I was very keen to get him into a duo so we set up this scene for him, with the ever reliable Ivan Cakovsky. The scene starts with the guys on the sofa, kissing and feeling each other. Then they feed each other some grapes and Ivan gets to work kissing and tweaking Fanda's nipple as they carry on with the kissing. Ivan opens Fanda's jeans and takes hold of his cock. Fanda then starts to open Ivan's jeans as well, but he is hard so Ivan goes down and, taking that dick in his mouth, starts to suck. Ivan needs to get more of that hard cock, so he removes Fanda's jeans and goes back down on it. After working that cock very well Ivan is rock hard, so he strips his jeans off and Fanda gets the opportunity to taste cock too. He goes down on it and starts to suck, before Ivan stands to give Fanda the chance to really take it deep in his mouth. Both cocks are rock hard as Fanda sucks and licks Ivan's. Ivan is soon ready for more cock himself and the guys move to 69, with Ivan on top. Both guys go at it, their cocks up and ready for action as the mouths envelope them. Fanda then puts his legs in the air and his ass is presented to Ivan for some rimming. Ivan is a master rimmer and his tongue gets to work, with Fanda able to rim his at the same time. Fanda's ass is ready for more and they change position, with him bending over and Ivan's dick deep in his ass. Ivan fucks that ass, hard and fast, as Fanda wanks himself. Next the guys change positions with Fanda sitting right down on Ivan's throbbing cock. He rides that cock, with his own big dick flapping around as it does so. Then Ivan starts to fuck that ass, his dick slamming in and out of Fanda's eager hole. Ivan is a wonderful top and a change to spoon position show just how good he is, with his dick really pounding into Fanda's ass, working it so well. He is fucking so well that his cock is quickly ready to cum. He pulls out and moves to Fanda's head and drops his load into Fanda's open, eager mouth. Fanda then sucks the cock into his mouth to drain it completely. It is then Fanda's turn to cum and he wanks himself to completion with Ivan then taking a final suck on that spent cock.

OPEN SET WINDOW

Trailer
Vlog
You can also watch my Vlog for this Newsletter by clicking the video above or over at the Blog:
Today, Marc, the Dutchman, and I ventured out to the gigantic Chinese market on the outskirts of Prague. I've never seen anything like it. I wanted to make a movie for YouTube using my new video camera. After a few shots, I felt if I lifted it up again, I might very well suffer the same fate as Qadaffi. Surely, they are not worried about the anti-counterfeiting police? I bought a nice fake fur cap which I am going to cannibalize to make a 'dead cat' wind muff for my the microphone of my new camcorder. I can make wind muffs for dozens of camcorders with that much fake fur. I just have to figure a way to keep the fibers from showing in the frame of my picture. Where there's a will there's a way.
We impinged on Pavel Nikos to drive us out there. Marc thought about staying until 15:00 when the shoot started. During that amount of time, we could have explored about 25 percent of the market. Pavel gave us one of his famous 'if looks could kills' stares. And the idea was quickly abandoned.
I did find some, actually many, of the Snoopy Mad Bomber caps. Wish I'd waited until I returned from Berlin to buy them, I could have saved about 75%.
Today, as promised, I'm posting on the Blog my first Backstage video shot with my new camera. I think the quality is great. What do you think? The shoot is also very nice, a Screen Test. I've prepared a 20 minute version that will be posted on the site right after the episode is published.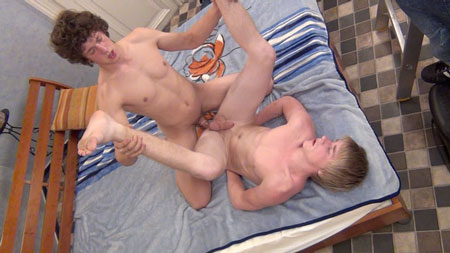 I really like all of the Casting Couch Candidates today. It's a close call but I'll go with Honza. Take a look at all of them, and I won't hold it against you if you disagree.
MESSAGE ABOUT LINKS TO THE OLD WH WEBSITE - WILLIAMHIGGINS.com ARCHIVES:
Please be aware that the link www.williamhiggins.com takes you to this brand new website now. If you bookmarked our old website in the past and you want to keep the bookmark as a shortest way to access the old WH website you need to change the link in the bookmark to:
You do not need to remember this link, you can conveniently get to the old WH Website - WilliamHiggins.com Archives anytime you need through the "WH 2001-2010" in the top menu of the new WilliamHiggins.com website.
Today's Weather in Prague
CzechGuysNextDoor.com Latest Updates

Czech Guys Next Door Health Warning: Strong, Duty Bound.

Enter www.CzechGuysNextDoor.com HERE
ENTER www.CzechGuysNextDoor.cz Newsletter Archives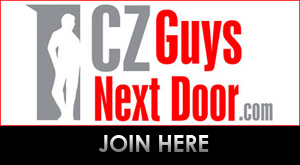 BurnDVD.tv Website Latest Updates


DOWNLOAD AND BURN VIDEOS TO DVD OR DOWNLOAD OUR VIDEOS IN FULL HD
Starting today you can download our videos in Full HD quality 1920x1080px!
Please remember that most of the videos available on BurnDVD are easily able to be downloaded with a single link, but some of the very large files, such as the newsletter DVDs have to be split into three separate links, as detailed below.

The videos with very large file sizes are now split into more than one part, using a program called HJSplit. If you wish to buy one of these larger videos to Burn to DVD, you will receive a link for file and then it is a simple process to join the downloaded files together to make the .iso file for Burning to DVD.

You can see all the available videos at www.burndvd.tv

Before downloading any videos to burn to DVD I advise you to read the BURNDVD Manual, which explains how you can burn the file to DVD. The file is an ISO file which contains all the required DVD files. The process for burning to DVD is fully explained.

The BurnDVD manual is easy to follow, with a step by step guide. Burning a DVD is easy to do, though it is helpful if you have previously burned DVDs or CDs.

The manual can be viewed here: BURNDVD Manual

Anyone who has any problems understanding the manual, or burning their download to DVD, or indeed any questions about this service please email geoff@wh.cz . Geoff will be happy to assist you.

You can view all the available downloads at www.burndvd.tv, by clicking the on the categories. A direct link to the latest files available will be published in each newsletter.
Our Latest Sets at www.BurnDVD.tv
Today we have a Dmitry Karnik`s Screentest, with Paul Fresh and the final part of out latest Duty Bound:
Special Offer for William Higgins Newsletter Readers
William Higgins Newsletter readers are able to obtain a discount on the price of BURNDVD downloads by using the coupons that we will be publishing in each Members Newsletter. The coupon published in each newsletter will be valid for a period of 7 days.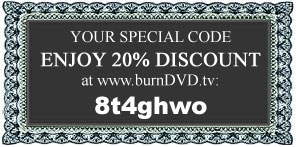 Copy today's coupon code here: 8t4ghwo

Our Partners:

PLEASE PROCEED TO THE NEXT PAGE FOR THE LATEST WilliamHiggins.com UPDATES