Friday, July 21, 2017 - Wank Party #86, Part1 RAW

Wank Party #86, Part1 RAW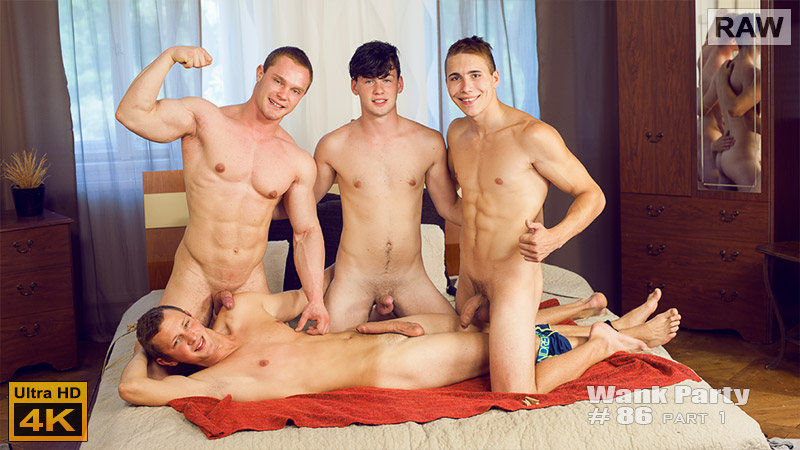 Wank Party #86 features Laco Meido, Tono Milos, Jan Bavor and Igor Tapak. In part one we find Laco on the bed, gagged with his wrist and ankles bound. Igor, Tono and Jan arrived and begin to torment Laco, spanking his ass, feeling his body and whipping him. Then Igor pulls Laco's underwear down to reveal his sexy ass, which he pites. Jan then attaches some clamps to the sexy ass cheeks. Tono keeps flicking with his whip as Igor parts the hairy ass cheeks. Laco is turned over and his cock is rock hard. Tono wanks it as Jan clamps the nipples with clothes pins. Tono leans forward and starts to suck on Laco's throbbing cock. Then Igor takes a turn on it too. The two of them take turns and then Tono starts groping Jan and Igor too. Jan's dick is out of his underwear and Tono wanks on it and Igor keeps sucking Laco. Jan bends forward and kisses Laco. In fact they all kiss each other as they play. Igor wanks and sucks Laco and Tono. Then Jan takes a turn on Laco's dick. The guys all get fully naked and their cocks are rock hard. Tono sucks Laco and Igor as Laco works on Jan's cock. They keep changing each sucking the others. As Igor sucks Tono Jan and Laco suck each other. As past one draws to a close Jan and Igor both enjoy Tono's rampant rod, setting everything up nicely for part 2.
... more about Wank Party #86, Part1 RAW further in this newsletter

Our Coming Soon Set Preview


Trailer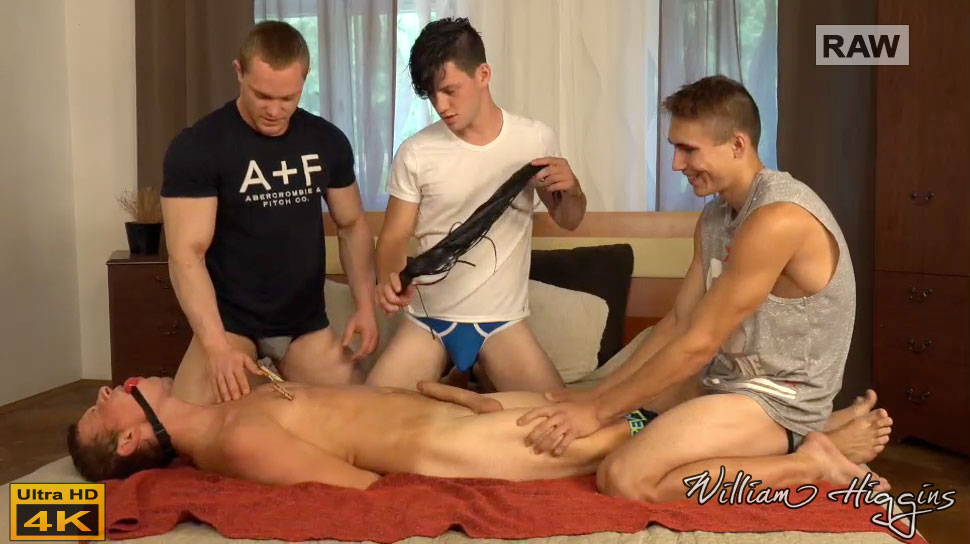 Vlog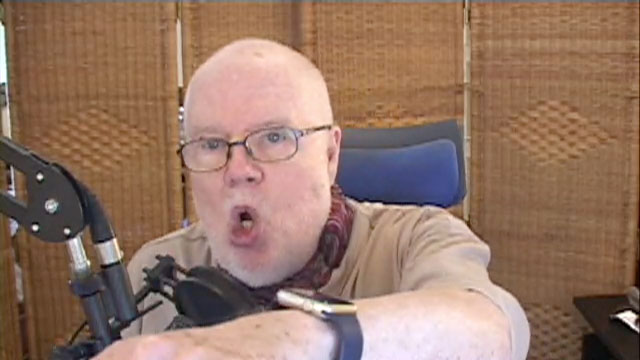 You can watch my Vlog for this Newsletter by clicking above or by going over to the Blog :
http://www.wheuro.com/?p=17865
Yesterday evening, we had a flash, heavy thunderstorm in Prague. Aida's favorite kind of weather. She took full advantage of it, for a free mud-bath: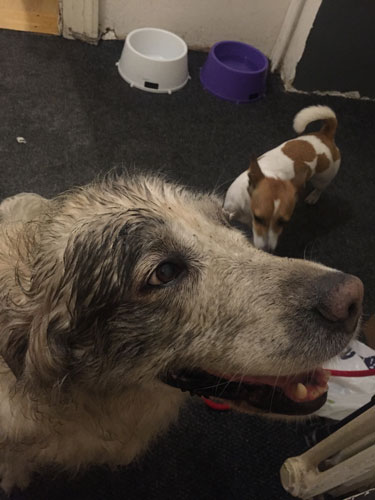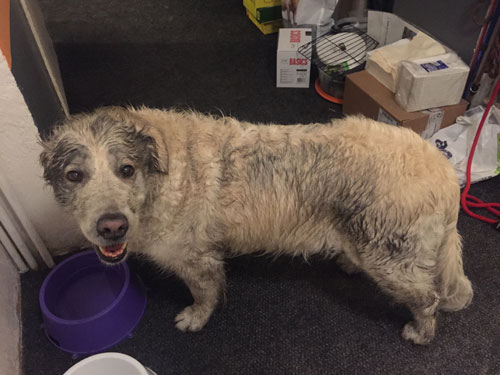 Look at me. How pretty I am….
Pavel Nikos was not amused. Pavel and the crew were at an outside location yesterday when the storm hit. I hope they were just wrapping up. Otherwise, cumming in the rain.
Just a little heads up today, about our archives. The Archives button has been removed, but at the bottom of the page is an option for Calendar, that will let you click on any year to view the site, 2009 and earlier will take you to the old WH site to view and search the archive. This is important as we got into a big archive search for my post in the last Newsletter, The Apple Never Falls Far From The Tree.
A star line-up, Jan Bavor, Igor Tapak, Tono Milos and Laco Meido deliver part one of Wank Party #86 to lead off today's newsletter. Then we have Erik Janek in a very good erotic solo. We also have Tom Vojak and Tomas Hozman in a Duty Bound, as a bonus set from Str8hell. This was part of a series of 4 scenes, hot ass, high voltage and spanking as as the DB that featured Tom and Tomas.
For our castings today we have Karel Lazek and Ivan Carek. Both are good looking guys and did very good castings. They also both made good wood. My pick of the two goes to Ivan Carek.
SESSION STILLS


Dear members,
as you probably noticed we discontinued publishing SESSION STILLS as a separate set recently. The reason for doing this is that we want to now offer quality pictures from the Session Still set and action videos from the Erotic Solo set in one product which will be called only EROTIC SOLO. So all the best stuff you were used to watching is still available, only now in one product.
Your WH Team
REMEMBER YOUR CAN ALWAYS CHECK THE OLD WH WEBSITE AT:
NEW SETS AT STR8HELL.COM

Members of str8hell.com get full access to the site and to the full archive of more than 2500 sets on Czech Guys Next Door web site, at:
http://archive.czechguysnextdoor.com/
Non-members can access str8hell.com and browse the complete content, including free video previews and some free photos for each set. Non-members can also search the site, and are able to buy any sets they like, without taking out a full membership. Paying only for the sets you really want to see.
Sincerely
William Higgins

WHVideoShop.com Website Latest Updates


DOWNLOAD OUR VIDEOS IN FULL HD 1920x1080p FROM ALL 6 SITES!
Special Offer for William Higgins Newsletter Readers
William Higgins Newsletter readers are able to obtain a discount on the price of BURNDVD downloads by using the coupons that we will be publishing in each Members Newsletter. The coupon published in each newsletter will be valid for a period of 7 days.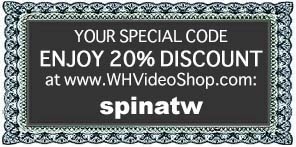 Copy today's coupon code here: spinatw

Our Partners:

PLEASE PROCEED TO THE NEXT PAGE FOR THE LATEST WilliamHiggins.com UPDATES