Tuesday, May 23, 2017 - Ivan and Dusan - Screen Test RAW - FULL CONTACT

Ivan and Dusan - Screen Test RAW - FULL CONTACT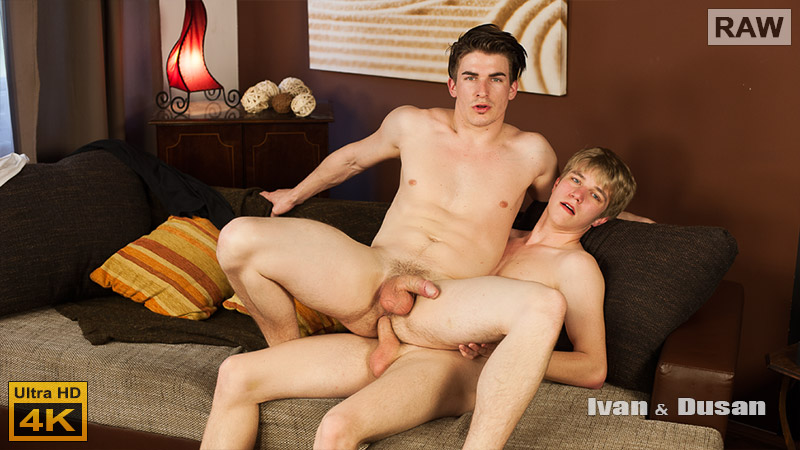 Ivan Sabado is a very good looking straight guy who was up for a Screentest, so we paired him with Dusan Polanek. They sit and chat for a while with Dusan offers some help to Ivan with an injury he suffered playing handball. Ivan takes off his tee shirt and lays on his belly. Dusan straddles him and begins to massage his back. Then he turns Ivan over and rubs his hands all over his chest. In the process Ivan's cock stiffens and pokes out of his jeans. Dusan rubs it the then wanks it. He then goes down to suck on the hard cock, slapping it against his tongue in the process. His mouth works on Ivan's rock hard cock, Then Dusan remvoes Ivan's jeans and raises his legs to expose his tight ass hole. Dusan rubs his hand over the sexy hole before leaning forward to rim it. He keeps rimming the hole, and rubbing his fingers over it. As he plays with the hole he also wanks on Ivan's cock. Then he dips a finger into the tight hole and goes back down on the cock. His finger fucks Ivan's ass as he keeps sucking on his cock. Then Dusan stands and gets naked and positions his ass over Ivan's dick. He slides his ass down onto the cock and starts to ride up and down on it. His own cock is nice and hard and bobs up and down as he rides Ivan's. He takes hold of his own cock and wanks it as Ivan fucks his tight ass. Ivan fucks that ass deep as Dusan's wanking speeds up. With is cock rock hard and Ivan's deep in his hole Dusan shoots his creamy load. He rides that dick some more before dismounting. Then he takes hold of Ivan's cock and wanks it until it releases a big, creamy, cumshot all over the sexy body. Then Dusan takes Ivan off to the shower to clean up.
... more about Ivan and Dusan - Screen Test RAW - FULL CONTACT further in this newsletter

Our Coming Soon Set Preview


Trailer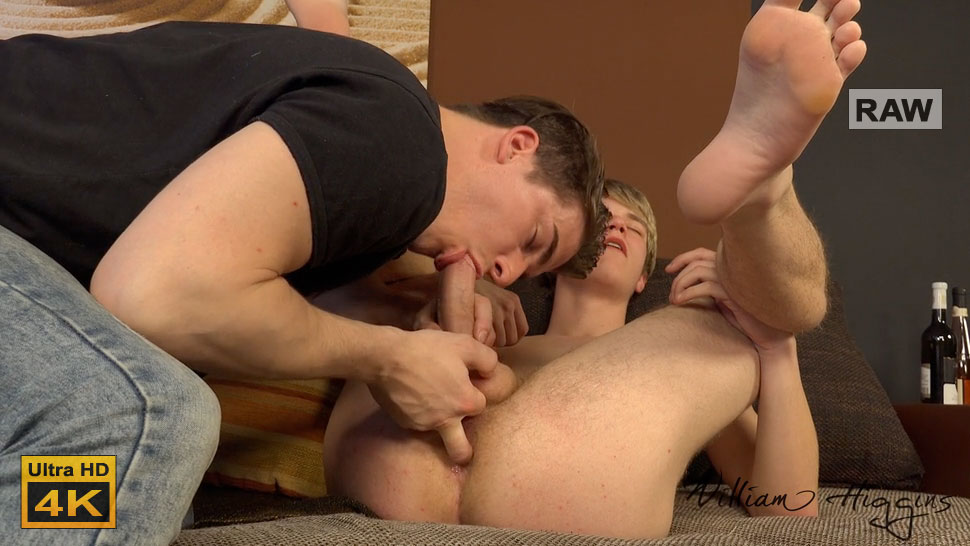 Vlog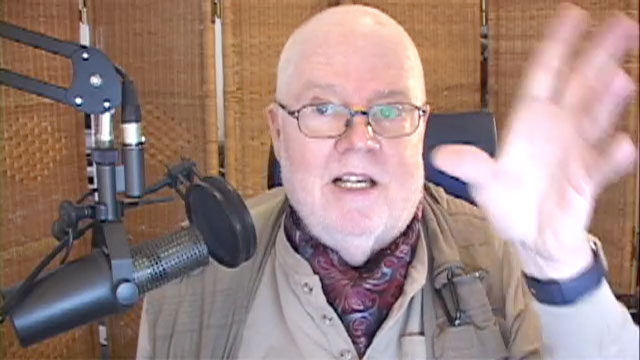 You can watch my Vlog for this Newsletter by clicking above or by going over to the Blog :
http://www.wheuro.com/?p=17653
We're enjoying another brilliant spring/summer's day in Prague. Hope this lasts.
I'm including the video, which has gone viral on YouTube. For those who think my series 'Airport Security' is 'fanciful' take a look at this. I won't say this is a job for an old perv. You can draw your own conclusions.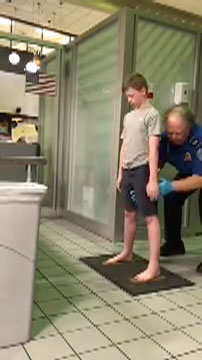 It's not exactly 'grab 'em by the p***y' but pretty damned close.
Hot str8 newcomer Ivan Sabado has his first sex with another guy, Dusan Polanek, in the Screentest that leads off today's newsletter. Then Filip Sebek gets a wonderful massage, and more, from Petr Zuska. Niko Derak follows, with an excellent erotic solo shoot.
For our castings today we have Viktor Mlady and Jarek Finek. They are both very good candidates but Jarek Finek just edges it for my pick of the day.
SESSION STILLS


Dear members,
as you probably noticed we discontinued publishing SESSION STILLS as a separate set recently. The reason for doing this is that we want to now offer quality pictures from the Session Still set and action videos from the Erotic Solo set in one product which will be called only EROTIC SOLO. So all the best stuff you were used to watching is still available, only now in one product.
Your WH Team
REMEMBER YOUR CAN ALWAYS CHECK THE OLD WH WEBSITE AT:
NEW SETS AT STR8HELL.COM

Members of str8hell.com get full access to the site and to the full archive of more than 2500 sets on Czech Guys Next Door web site, at:
http://archive.czechguysnextdoor.com/
Non-members can access str8hell.com and browse the complete content, including free video previews and some free photos for each set. Non-members can also search the site, and are able to buy any sets they like, without taking out a full membership. Paying only for the sets you really want to see.
Sincerely
William Higgins

WHVideoShop.com Website Latest Updates


DOWNLOAD OUR VIDEOS IN FULL HD 1920x1080p FROM ALL 6 SITES!
Special Offer for William Higgins Newsletter Readers
William Higgins Newsletter readers are able to obtain a discount on the price of WHVideoShop downloads by using the coupons that we will be publishing in each Members Newsletter. The coupon published in each newsletter will be valid for a period of 7 days.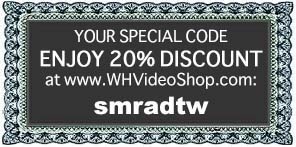 Copy today's coupon code here: smradtw

Our Partners:

PLEASE PROCEED TO THE NEXT PAGE FOR THE LATEST WilliamHiggins.com UPDATES